Top 10 Instagram Accounts that Every Art Lover Should Follow
Written by Ruchi Bhalla
Millennials  and even those who were born a couple of years ago are all addicted to social media. The era of social media is here to stay, and I admit my addiction to the same (so much that I actually need social media detox sometimes). How I justify the addiction is by making sure I am the first to catch hold of any breaking news. For instance, the true identity of Banksy has been revealed- and who broke the news to me? Social media. Also, the fluid dynamics and unexpected math behind Van Gogh's art work which depict perfect turbulence as an outcome of his turbulent mind perhaps?  So if you too want to keep in sync with some of the movers and shakers of the art world out there then the following accounts are a must-follow for each one of you!
1. Banksy
The ever elusive British street artist who enjoys  international  fame is very much on Instagram, like you and me! The graffiti master who is on the list of top influencers of our time can be followed for his political activism on his personal Instagram handle : @banksy. A study in 2016 using geographic profiling has zeroed down this satricial street artist  as Robin Gunningham. Followers as on date: 10.8 million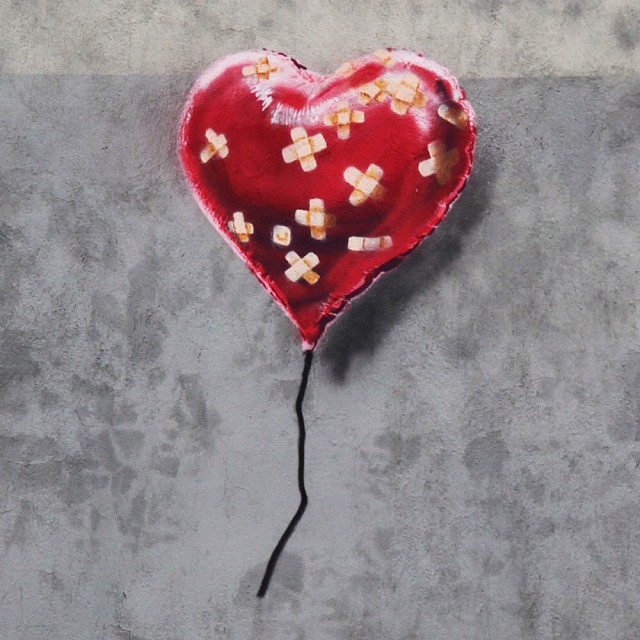 Brooklyn
Image Source: https://www.instagram.com/p/fK4SsyK-7e/?taken-by=banksy
2. Musee du Louvre
The Instagram gallery will seriously take you down a virtual tour in the museum, so much that you can almost see yourself packing and boarding the next flight to France! Instagram Handle: @museelouvre.  Followers as on date: 4.5 million
Portrait de jeune garçon (détail) / portrait of a young boy (detail), peint par / painted by Jeanne-Philiberte Ledoux (1767-1840)
Image Source: https://www.instagram.com/p/BDBQCQauAUB/?taken-by=museelouvre
3. The Museum of Modern art
House to some of the most expensive art collections, the Instagram account is a colourful panorama of the art world that sucks you in soon enough by throwing brilliant art works day after day. Instagram Handle: @themuseumofmoderart. Followers as on date: 5.4 million
James Siena's "Pockets of Wheat," a series of large-scale drawings recently added to the #MoMAcollection, is on view now in our lobby. Siena conceived these drawings as illustrations for a book of poems by contemporary poet, literary publisher, and gallerist Geoffrey Young. Initially, Siena planned to make microscopic drawings which would be enlarged for the publication. Instead, he made his largest drawings to date, opting to reduce them for reproduction in the book to take advantage of what he has called "the power inherent in compression." [Installation view of James Siena's "Pockets of Wheat." 1996. The Museum of Modern Art, New York. © 2016 James Siena Photograph: Yan Pan]
Image Source: https://www.instagram.com/p/BC_JbtHjMOP/?taken-by=themuseumofmodernart
4. The Met
Met Museum displays on it's account over  5000 years of art from every corner of the world. This kaleidoscopic journey is followed by over 1.1 million loyalists on Instagram. Are you one of those yet? Instagram Handle: @metmuseum. Followers as on date: 3.8 million
Elisabeth Louise Vigée Le Brun is one of the finest 18th-century French painters and among the most important of all women artists. This #WomensHistoryMonth visit "Vigée Le Brun: Woman Artist in Revolutionary France," on view through May 15. Featuring 80 works, the exhibition is the first retrospective and only the second exhibition devoted to this artist in modern times. Elisabeth Louise Vigée Le Brun (French, 1755–1842). The Marquise de Pezay and the Marquise de Rougé with Her Two Sons, 1787.
Image Source: https://www.instagram.com/p/BDBJ4vcmcnp/?taken-by=metmuseum
5. Frieze Magazine
Stay up to date with one of the most established art magazines of the contemporary art world which posts a new review online everyday, along with posting best shows that are going on in some of their favourite art critics' city. Brownie point is that it keeps you in tune with the Frieze Art Fairs too. Frieze New York is scheduled to take place from May 5-8 in 2016 and tickets are now on sale at friezenewyork.com. Instagram Handle: @Frieze_Magazine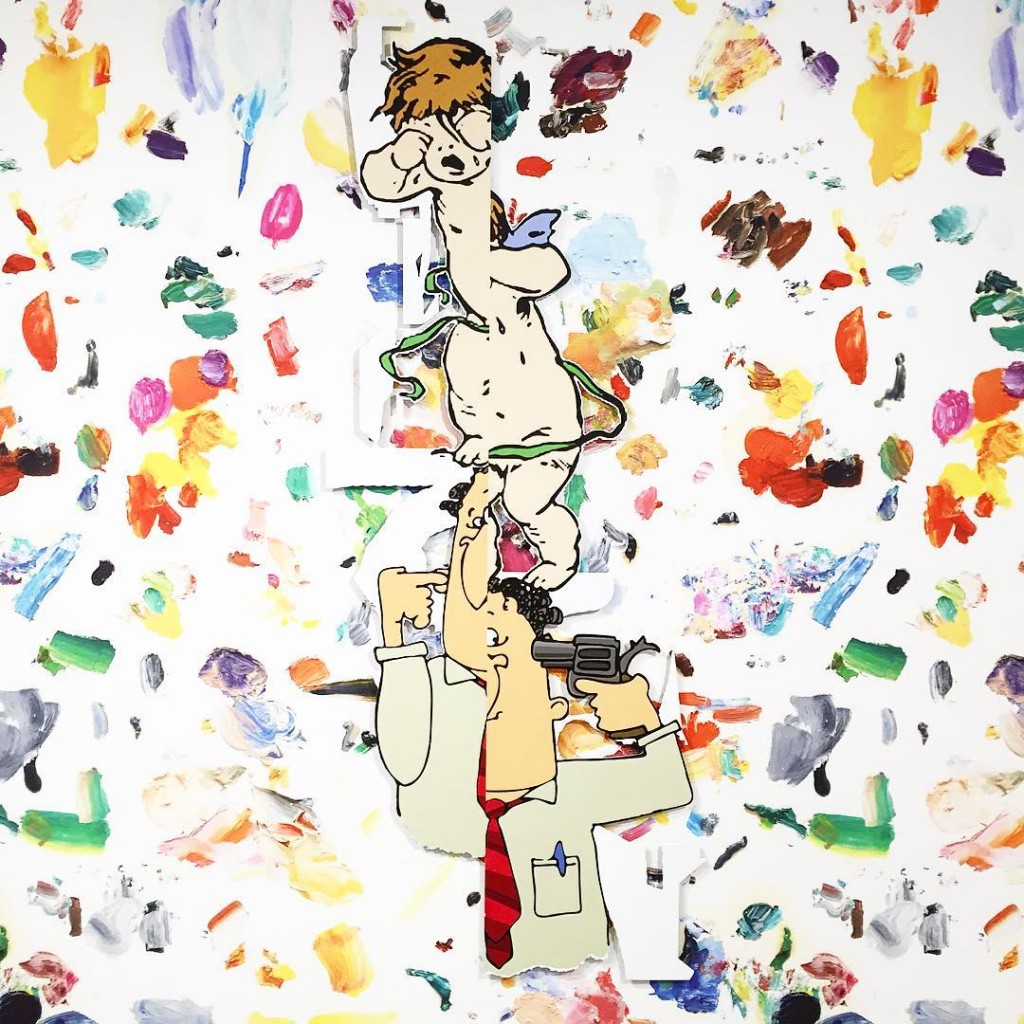 Urs Fischer "Misunderstandings in the Quest for the Universal" installation view. Gagosian Gallery, NYC @gagosiangallery#ursfischer
Image Source: https://www.instagram.com/p/BDBtsNVygFN/?taken-by=frieze_magazine
6. Daniel Arsham
He is one of the most popular American contemporary artists, and is known not only for his remarkable sculptures but also for the A-List company he keeps himself surrounded with- Kanye, Pharrell Williams, Usher etc. Arsham shares any news or announcement first on his Instagram! Instagram Handle: @danielarsham. Followers: 1 million
Image Source: https://www.instagram.com/p/BCymlyshic0/?taken-by=danielarsham
7. Damien Hirst
Damien Hirst is an internationally renowned artist and is reportedly the richest living artist of United Kingdom having had a close relationship with the art collector Charles Saatchi. His complete show 'Beautiful Inside my Head forever' was auctioned at Sotheby's and raised $198 million, which is a record for a one artist auction. This remarkable artist can be found on the Instagram handle: @damienhirst. Followers: 749k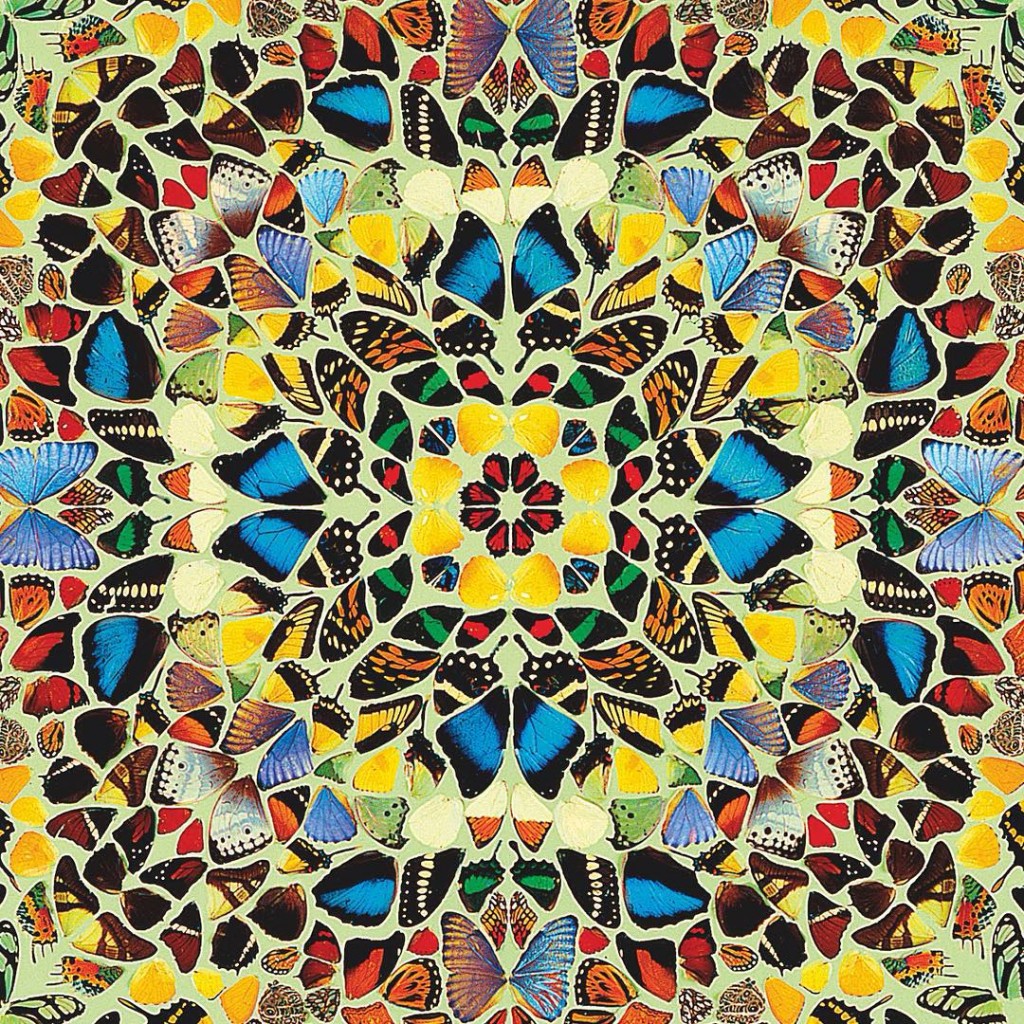 Detail of 'The Unbearable Lightness of Being' (2003). Just over a month left to see this work on display at The Frist Center for the Visual Arts as part of the group show Phantom Bodies: The Human Aura in Art. Show closes 14 February. 
 Image Source: https://www.instagram.com/p/BAZ_YOfCe0m/?taken-by=damienhirst
8. Jerry Saltz
Jerry Saltz is the much celebrated senior art critic for New York magazine. The best thing about this account is the frequent updates that appear on your feed almost 2-3 times a day! It is Jerry Saltz at his interactive best on his Instagram account that make it worth a strict follow. Instagram Handle: @JerrySaltz. Followers: 504k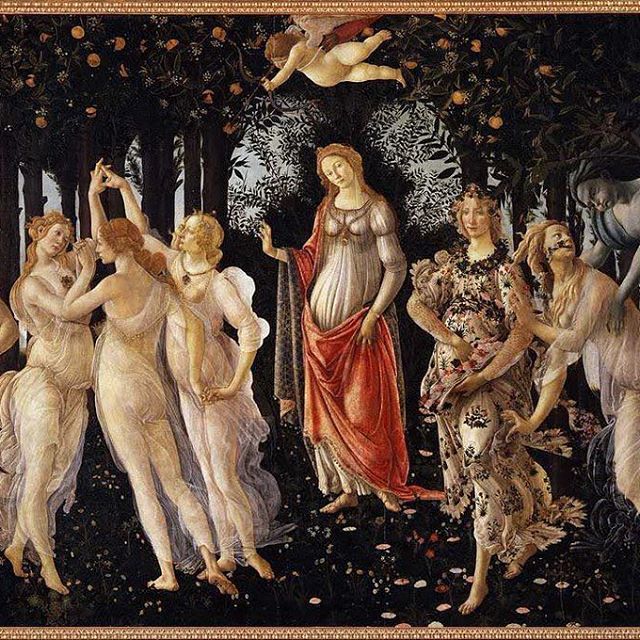 A sample of his witty Instagram posts: I could tell U things about this Sandro Botticelli, Primavera; 1482 would make your ovaries & testicles spin. But I won't
Image Source: https://www.instagram.com/p/BC6cHGgDh1t/?taken-by=jerrysaltz
9. Subodh Gupta
He is relatively late in joining the Instagram community but what he lacks in terms of time he makes up for it in terms of his personal reflections, opinions  and art works on his deeply insightful Instagram handle. Instagram Handle: @subodhguptastudio Followers as on date 21.9k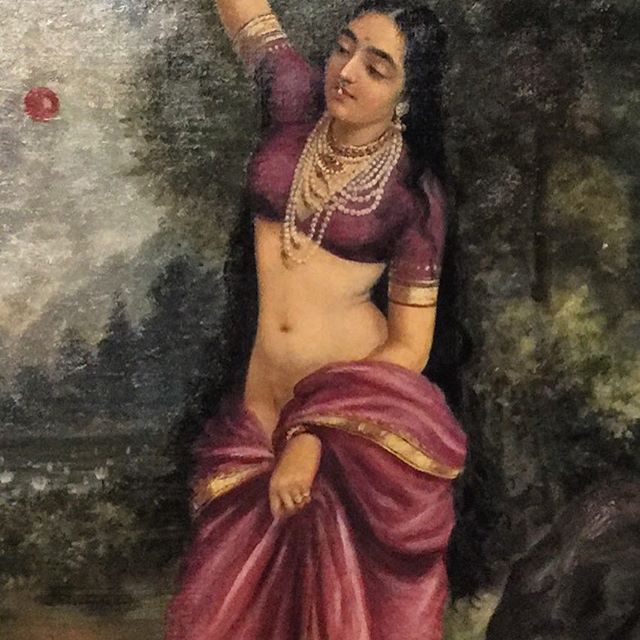 Raja Ravi Verma 1848-1906.
Image Source: https://www.instagram.com/p/BCncHF-h7gX/?taken-by=iamsubodhgupta
10. White Cube
Describing itself as one of the world's leading galleries for contemporary art, houses itself in London and Hong Kong. You shouldn't be surprised to find an original Tracey Emin, Franz Ackerman,  Sarah Morris or Damien Hirst's work. Currently a new exhibition by Tracey Emin called 'I cried because I love you' is on in Hong Kong from March 21, 2016-May 21, 2016.  This Instagram account offers nothing less than that- a colourful riot of brilliant art works and explicit details of exhibitions that should be on every art lover's radar. Instagram handle: @whitecube Followers as on date:794k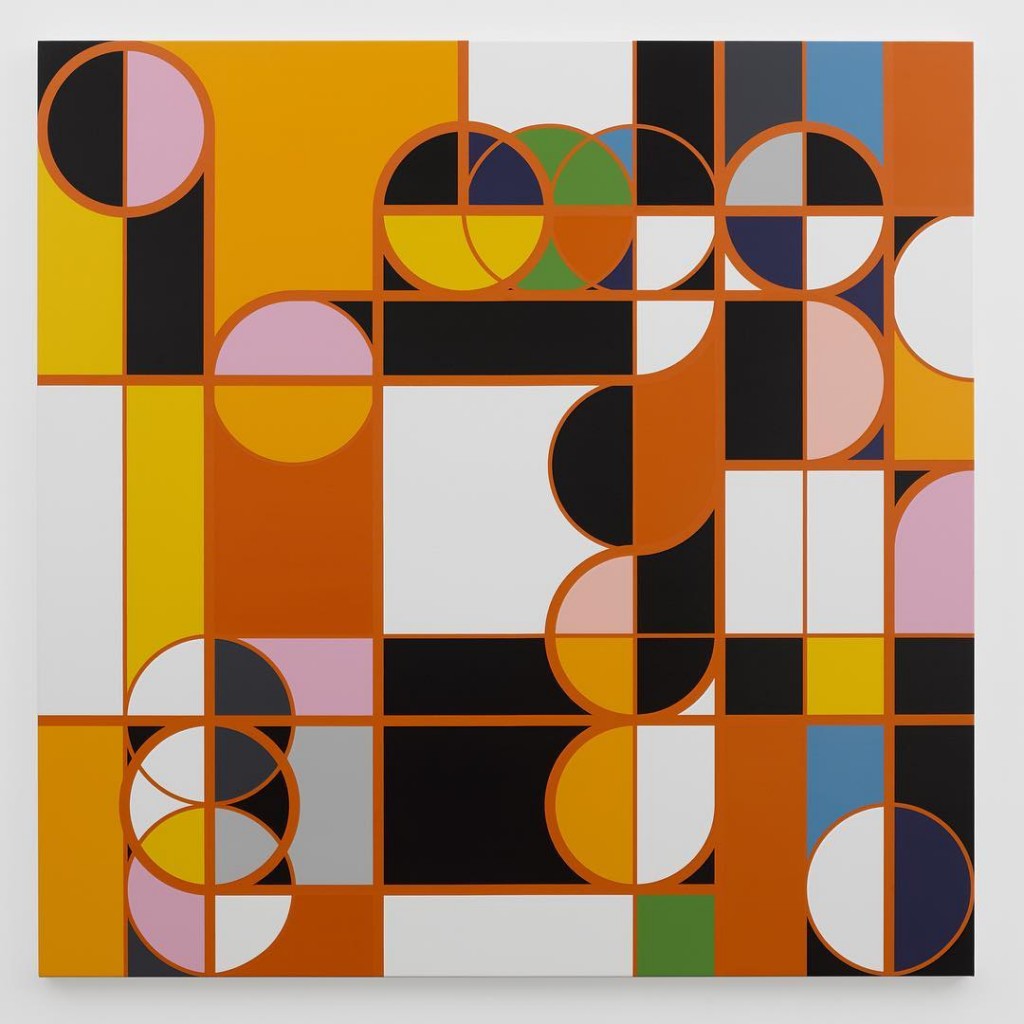 'Jockey Club Brasileiro [Rio]' 2012
Image Source: https://www.instagram.com/p/BCsu4h_Gtns/?taken-by=whitecubeofficial