Review: Home and Away at Vadehra Gallery
Written by Monica Arora
The much acclaimed French photographer Marc Ribaud has stated that "Taking pictures is savoring life intensely, every hundredth of a second." This thought actually rings so true especially whilst perusing through old family albums, loosely kept stacks of sepia-tinted, black and white shots, with familiar and sometimes unfamiliar faces of friends, family members, acquaintances, relatives, et al peer back at us, and one is transported into a bygone era. The creases and lines marking the faces of the elderly and next of kin, especially grandparents and so on seem to have been magically wiped away in those little bits of nostalgia preserved carefully within the folds of an old album. Sometimes, it is more recent memories associated with growing up years, schooling and schoolmates, time spent at home and away from home, favorite foods, clothes, places, special nooks and crannies in and around the house…the list is endless.
Owing to my fascination with the ability of a simple shot to capture and recreate a fleeting moment, only to be savoured at leisure for the rest of our lives, I was really looking forward to viewing the Sunil Gupta curated exhibition entitled 'Home and Away' at the Vadehra Art Gallery from 13 September to 11 October 2014. Showcasing the work of eight artists, some Indian and some international, the exhibition magnificently conveys the thoughts of these artists and their views on what 'home' means to them and also, what it means to be 'away' from home. The individual interpretation and vision of each photographer and the power of their images to 'speak' the proverbial 'thousand words' makes this wonderfully visualized and brilliantly curated exhibition a sure shot 'dekho' not just for art aficionados but even the common person.
Born to a scientist and an art historian, Adira Thekkuveettil has explored questions pertaining to her Bengali and Malayali lineage through her subtle images featuring a range of emotions from the painting of a small boat being rowed by a young man in the backwaters of Kerala to candid black and white shots of her family, at home and away. A simple collection of aesthetically shots images conveying her quest to explore myriad cultures and yet the desire to belong to one and all.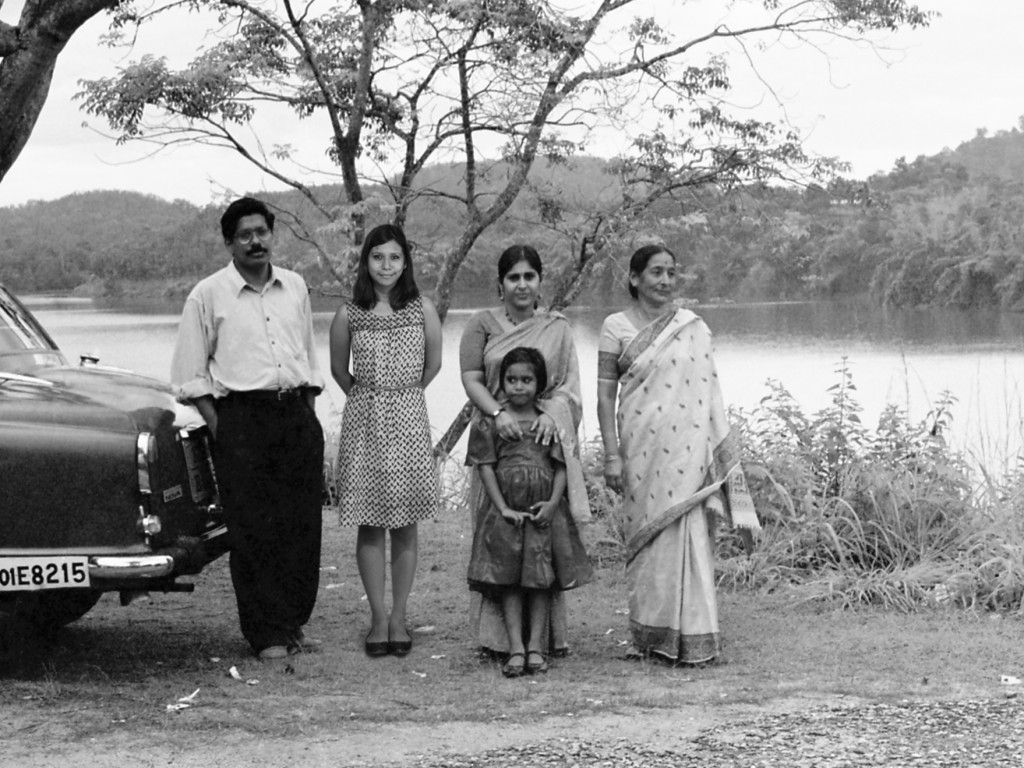 Adira Thekkuveettil (b.1990) is the daughter of a scientist and an art historian, she has been influenced by culture and history from a young age. She is especially interested in the various roles photography plays in today's physical and virtual world, and the anomalies in which the image is used by different groups, yet democratically serves all. Being of mixed heritage herself, she explores issues of identity and personal histories. She has obtained a bachelor's degree in Accessory Design from NIFT. Currently she is pursuing her Master's in Photography from the National Institute of Design. She is presently based out of Trivandrum and Gandhinagar.
In 1996, when Anna Fox, her family and a number of lodgers moved into 41 Hewitt Road, a large, rambling Victorian house in Haringey, North London, the collection '41 Hewit Road, 1996-1999' came into being. Capturing vivid images inside that quaint house, she constantly clicked images depicting the ramshackle walls and cockroach infested corners, thereby creating 'Cockroach Diary' and some images of this compilation are a part of 'Home and Away'. She has clicked the images as if there are no inhabitants in the house and depicts evocative corners of the residence with a crumbling sink in the kitchen or line drawings done by little kids and pasted at random on the walls, offering a peekaboo into lives of those who lived there before she moved into the pace. Each photograph lingers long in the mind even after one walks away…
Anna Fox is Professor of Photography at The University for the Creative Arts in Farnham. She has co-written, with Dr Deepak John Mathews, the post-graduate course in Photography at the National Institute of Design in India (UKIERI funded) and is now photography consultant at Srishti School of Art, Design and Technology in Bangalore. Fox is an internationally acclaimed photographer exhibiting and publishing her work; in 2010 she was shortlisted for the Deutsche Borse Photography Prize and in 2012 for the Pilar Citoler Prize. Her work has been in numerous group shows including: Warworks: Women, Photography and the Iconography of War at The Canadian Museum of Contemporary Photography; Centre of the Creative Universe: Liverpool and the Avant-Garde; Liverpool and the Avant-Garde at Tate Liverpool, How We Are: Photographing Britain at Tate Britain and Documentary Dilemmas a British Council touring exhibition. A retrospective monograph Anna Fox Photographs 1983 – 2007 was published by Photoworks in 2007 and her solo exhibition Cockroach Diary and Other Stories is currently touring Europe. Fox co-edits Langfords Basic Photography and Behind the Image and her latest monograph, Resort 1 is published by Schilt in Amsterdam.
Anusha Yadav's 'home an irrevocable condition' is a stimulating set of colored photographs celebrating urban homes and redefining their invaluable essence in a woman's life. For some it's an assertion of financial independence, for others it is just a space where they can let their hand down and relax after a hard day's work, while for others it is simply a space they call their own, which they cherish, love and nurture. The photographer offers a glimpse into lives of women who vary in socio-economic backgrounds and professions and yet, home is akin to an extension of their personality thereby proving the adage that ''to know a woman all one has to do is visit her home'.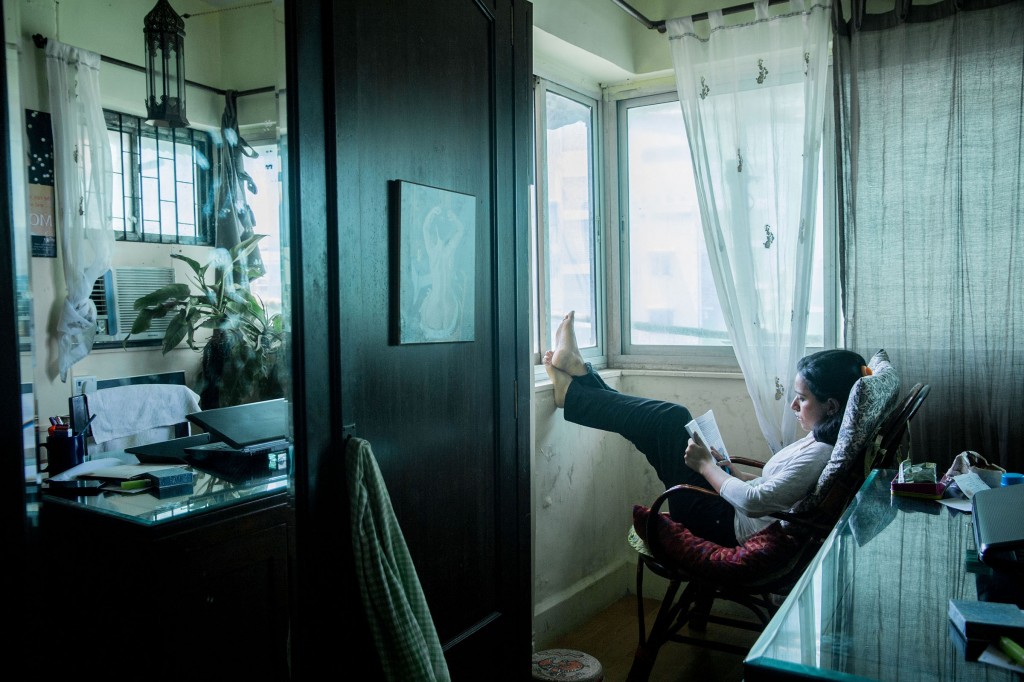 Anushav Yadav is a Photographer, publication designer and founder of the world renowned, online archive Indian Memory Project and The Memory Company. After graduating from NID Ahmedabad in 1997 and with 18 years of a career in Graphic Design & Advertising in tow, she also began working as a photographer in 2006. Her photography works present varying aspects in urban cultures and have been featured in international and national media, publications and exhibitions at several well-known galleries across India, Austria, USA and South Africa. In 2010, Anusha created/designed and founded Indian Memory Project – the World's first online visual and narrative based archive. The project traces a personal history of the Indian subcontinent via photographs found in personal archives. Honours: India today Woman entrepreneur of the year 2013- 2014, INK fellow 2011, TEDxGateway Speaker of 2013, L'Oreal Paris Femina Women Achiever's award winner of 2013, Prix Ars Electronica 2013 (an international award for Excellence in Cyber Arts.) Charan Singh's 'Not at Home, 2013-2014' collection of coloured photographs is like the unwitting twist from the ordinary perception of home one has been conditioned to. By depicting a male figure in myriad moods and states of being, occupying distinct yet unusual corners of the home, be it perched up on a bedside table or curled up inside an almirah or merely staring at the night sky from a balcony in a white underwear, the photographer has attempted to highlight the stereotypical role of gender and sexuality in our oft confused mind. The very fact that instead of a woman claiming the house as 'her' space, the man's presence lends an almost melancholy and depressing mood to the images and sets the viewer thinking about all those clichés that are associated with conventional homes.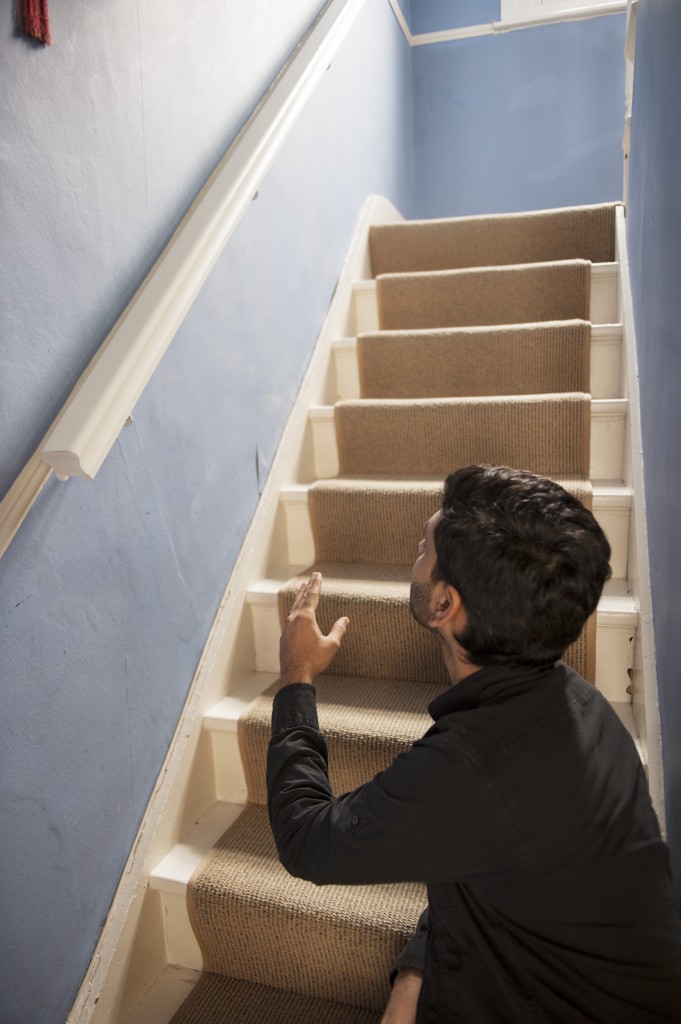 Charan Singh (b. India, 1978) lives and works in the UK and India. His photographic practice is informed by his thirteen years of HIV/AIDS work and community activism in India, along with a formal study of the history of art and photography. He is interested in the representation of gender and sexualities, relationships, recovery, loss and desire. Simultaneously, he questions some notions of the genre of self portraiture, however the principal common thread in all of his works are memory, story telling, and masculinity. His work was featured in Uncertain States # 14, a lens-based, artist led project in London and Take on Photography a special edition by Take on Art, New Delhi, India for Delhi Photo Festival, September 2013. His work has been exhibited at the Nigah Queer Fest, Goethe-Institute, Max Mueller Bhawan, New Delhi October 2010 and November 2011.
British photographer Debra-Lorraine Grant's '28 Days 28 Dinners, 2014' is a series of evocative food images photographed by at dinnertime, featuring meals she cooked for her husband every evening. Interestingly, despite the mundane and routine nature of a family supper shared by a couple with two children following a long day at work, the photographs convey a passing phase in their lives and captures a slice of their life which perhaps represents certain finer nuances, habits, choices and preferences they made during that period of time. The time bound project conveys the painstaking effort put in by Debra every evening to conjure the meal and she remarks that it has encouraged her husband to take up cooking with a fresh sense of interest. A very quirky, yet effective set of imagery…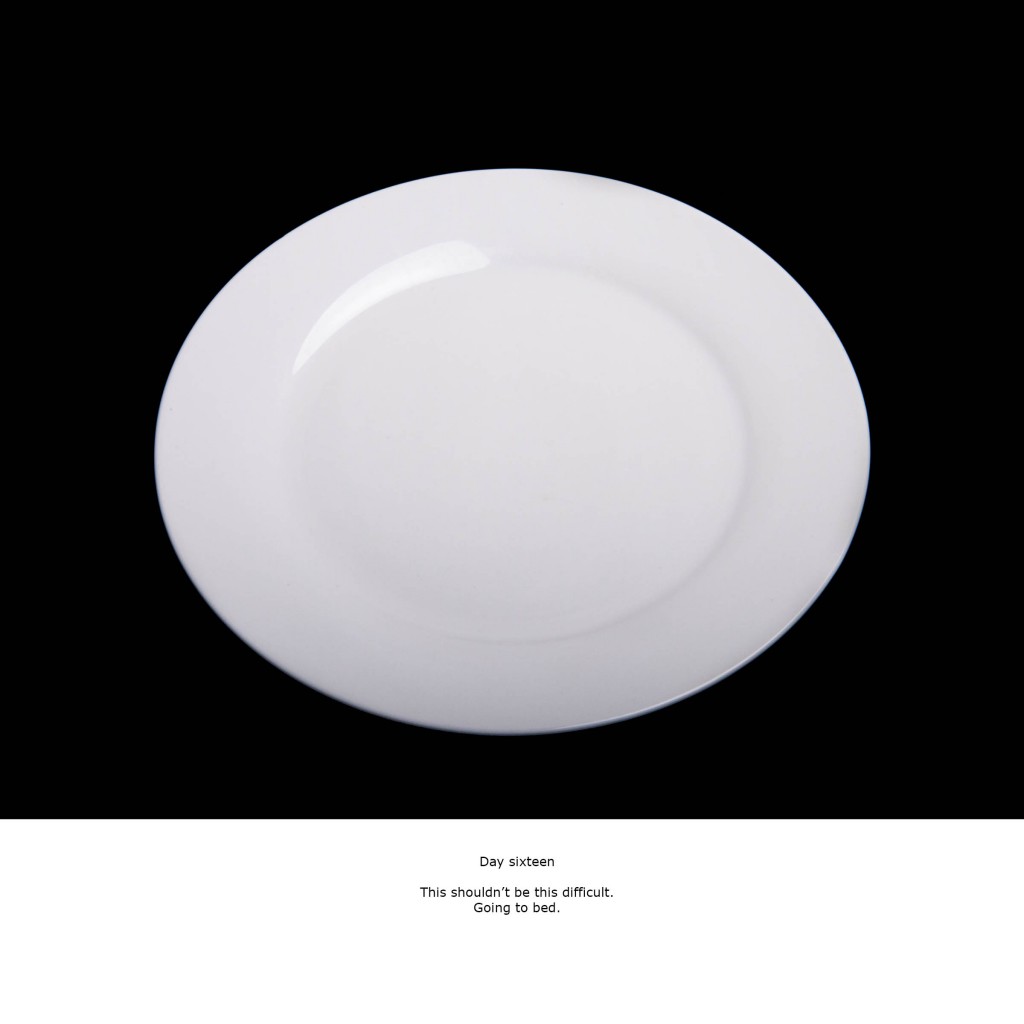 Debra-Lorraine Grant (b.1972) lives in Aldershot, UK. Her interest in photography is the domestic, everyday environment. The works she has made is autobiographical and documents aspects of women's ordinary lives. Although Grant's interest in photography started from an early age, and she has been photographing and collecting objects for photographs whenever an opportunity presented itself for the majority her life, at the age of sixteen her personal circumstances dictated her career choices, and she became an Electrical and Electronic (Communications based) Apprentice in the Portsmouth dockyard. From this apprenticeship she went on to become an Electrical Fitter and then Electrical Surveyor. She finished these roles after 22 years as a Project Group Officer when she took voluntary redundancy so that she could continue her studies in photography. She attended the University of the Creative Arts to study and continued to an MFA (Photography) in 2014.
Dinesh Abiram's Querencias, is a box set of 30 salt prints. The Spanish word Querencia literally refers to the arena earmarked by the bull for a defensive stand in a bullfight and also stands for fondness or favourite spot, adjectives easily associated with hearth and home. The artist describes it as noun: querencia; plural noun: querencias; a place where one's strength is at. literally: lair, home ground, from querer: desire, love, from Latin quaerere: seek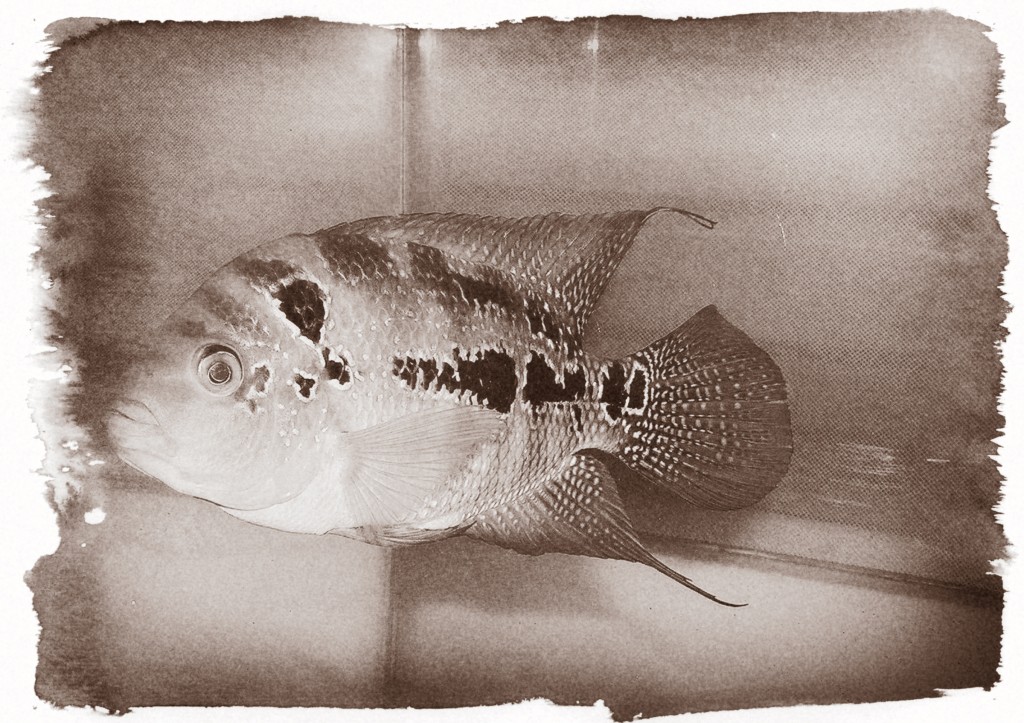 The prints conjure a decade of Dinesh's life spent in myriad cities amidst varying surroundings and the relationship he shared with people, places and personal spaces during this time of nomadic wandering and yet the familiarity and comfort he sought at home. An almost ethereal set of fleeting visuals, this is sheer poetry on paper!
Dinesh Abiram (b.1985) is a photographer based out of Bangalore, India. With a bachelor's degree in Visual Communication, he worked with various advertising agencies, and magazines, before becoming a full time photographer. His interests lie in long-term architectural projects, and documenting typologies. He is especially interested in understanding how changing communities affect the spaces they live in. He is currently pursuing his masters in Photography from the National Institute of Design.
Potuguese artist Pedro Maçãs's The Storm that Bends the Birch Trees, is a rather redolent set of black and white photographs. The title itself, inspired by a verse from a poem by Bertolt Brecht on violence, is a metaphor for the destruction underlying rapidly changing urban landscapes as a result of unscrupulous building and construction activities and their aftereffects. The project is an attempt at "understanding and exploring the new topographies arising as a consequence of the abrupt stoppage of construction sites under the hail of the crashed real estate market." In areas close to his hometown, the artist is deeply affected by "the financial crises generated a series of unfinished building sites, ghostly neighborhoods, disorienting and fragmented surroundings and The Storm That Bends The Birch Trees is an abstract narrative that aims to capture and convey the nature of these new topographies and to psychologically frame these decaying environments." Pedro revels in the imagery generated amidst varying shades of lighting, both natural and manmade, and the mystery and shadow created thereafter, lending much character and mystery to his photographs. His work is an important contemporary chronicle of dynamic urban landscapes and sections of homes, an integral and intrinsic feature of our current architectural scenery.
 Pedro Maçãs (b. 1981, Portugal) studied photography at the PG Fotografia, Projecto e Arte Contemporânea – Atelier de Lisboa (Lisbon) in 2010 and has a Masters in Fine Arts and Photography from the University For The Creative Arts, Farnham UK, former Surrey Institute of Art Design and has a degree in Law. He is living in between London and Lisbon and working on subjects related to the sense of place and contemporary urban life. Pedro is currently developing several artist books while implementing his own publishing house – Wellesley Close Editions. Pedro´s work has been shown in several places in Portugal and in the UK. In 2013 the British Council granted Pedro with a residency at the National Institute of Design in India from which an on-going project about India is being made.
Rishi Singhal's coloured images entitled 'Catskills' 2005-2006 is a series during his residency at the Center for Photography at Woodstock, New York in 2005, and then a follow up in 2006. Fascinated by constantly evolving landscapes in direct proportion to the rising and failing fortunes of its inhabitants, Rishi uses the economic boom of the Americas in the 60s and the bust of the 90s as the inspiration for this series. Following the huge financial crises, the very spaces that housed important business establishments and offices were slowly unoccupied and eventually evacuated. As of now, they serve as 'homes' for those living as gypsies or the marginalized, the drug traffickers, the philanderers, wanderers and the 'out-of-work'. The mess, debris, decaying and decrepit haunts give an eerie sense of loss, desolation and sadness.
 Rishi Singhal (b.1975) is a photographer and academic based out of Gandhinagar, Gujarat. He has lived in diverse geographies and societies across the world and is interested in observing constantly oscillating human ecologies. Currently he is heading the photography programme at National Institute of Design.
Sunil Gupta's collection of archival digital prints Stockwell, is a touching commentary on an observer's angst over the ever changing landscape around him and how his own life gets accordingly affected by it. The sights and sounds he absorbs while looking out from a window in the house seem to be the occupying most of his day and the daily activities engage him by their comforting familiarity. However, he wonders if he will be at 'home' with fresh infusions and intrusions via hectic construction into his usual scenery. As the artist describes it:
"He worries sometimes, that he may have to move far out from the city centre in his old age. Skyscrapers are coming around the corner. When he looks out from his window, while making his first cup of tea, he sees dog-walkers, people rushing to work, children going to school, there is still some assurance, the time hasn't come yet. It's still the early hours of the morning but his dog is crawling out of her bed when she hears something is happening in the kitchen. Today he has to get himself ready to meet his doctor at the hospital for his routine check-up and get his medications for the next few months. He walks past the same old Methodist church, the small houses now transforming into little flats, which have secret cameras at their door, instead of rose bushes. He still keeps an eye on the corner where everybody leaves his or her discarded belongings; today he has found his own couch, which he left outside after having an argument about the colour of its upholstery with his ex-boyfriend. He has to take two buses; one bus to Vauxhall, where he waits again for another bus to his hospital. He is on the bus to the hospital and a young polish construction worker comes to sit next to him. The young worker is wearing an orange overall but he left his gloves and cap at a building site. The young worker starts talking to him and asks him where he's from? He replies, "I am from India but now live in Stockwell." © Charan Singh
Sunil Gupta is a photographer, artist, educator and curator based in London and New Delhi. Born in New Delhi (1953) and educated at the Royal College of Art (London 1983,) he has been involved with independent photography as a critical practice for many years. His last solo show, Sun City and other stories was at the Alliance Francaise Gallery, New Delhi 2012 and his last book, Queer was published by Prestel/Vadehra Art Gallery in 2011. His next solo show is at Sepia Eye, New York, November 2014. He is Visiting Faculty at NID, Ahmedabad and UCA, Farnham UK. His work is many public collections including; George Eastman House (Rochester, USA), Tokyo Metropolitan Museum of Photography, Tate Britain, the Royal Ontario Museum and Harvard University.
Seen in continuity as a holistic work of art, these set of photographs by various contemporary photographers, hailing from different corners of the world resonate the emotions and insecurities of contemporary urban society and what 'home' really signifies in different milieu. As a participant photographer and curator, Sunil Gupta uses this lovely quote by James Agee*, film critic and writer of that oft quoted book of writing and photographs by Walker Evans, "Let Us Now Praise Famous Men" which documented the lives of Alabama sharecroppers in 1936, to describe the exhibition 'Home and Away': "How far we all come. How far we all come away from ourselves. So far, so much between, you can never go home again. You can go home, it's good to go home, but you never really get all the way home again in your life. And what's it all for? All I tried to be, all I ever wanted and went away for, what's it all for?"