Reflected Verses by Arpita Singh | Shilpa Gupta
Written by Monica Arora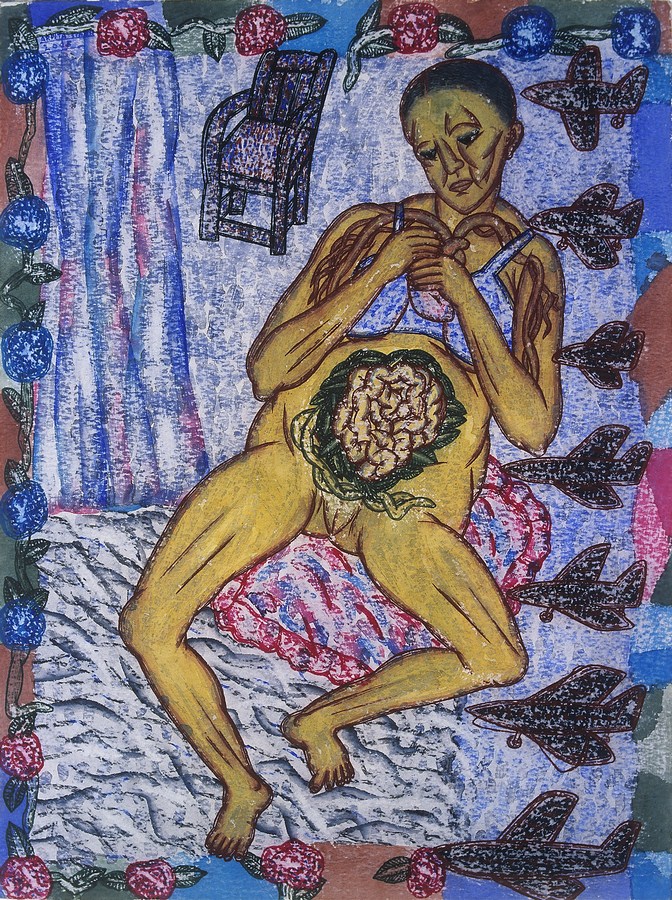 Arpita Singh | The Embroidered Abdomen Medium : Watercolour on paper | 19″ x 14″
A very interesting show of two women artists running simultaneously at different levels at the Vadehra Art Gallery is a refreshing experiment in curation and in breaking stereotypes of display. Let me begin by explaining the very title of this rather delicate, yet beautiful set of exhibits…The immensely creative title 'Reflected Verses', is taken from the Russian poet Anna Akhmatova's homage to her fellow writer Boris Pasternak, and features artworks, which imbibe "new dimensions when placed in relation to each other." There are socio-political traces of Israel-Palestinian conflict, of fiction, dreams, imagination and a complex multitude of real life experiences.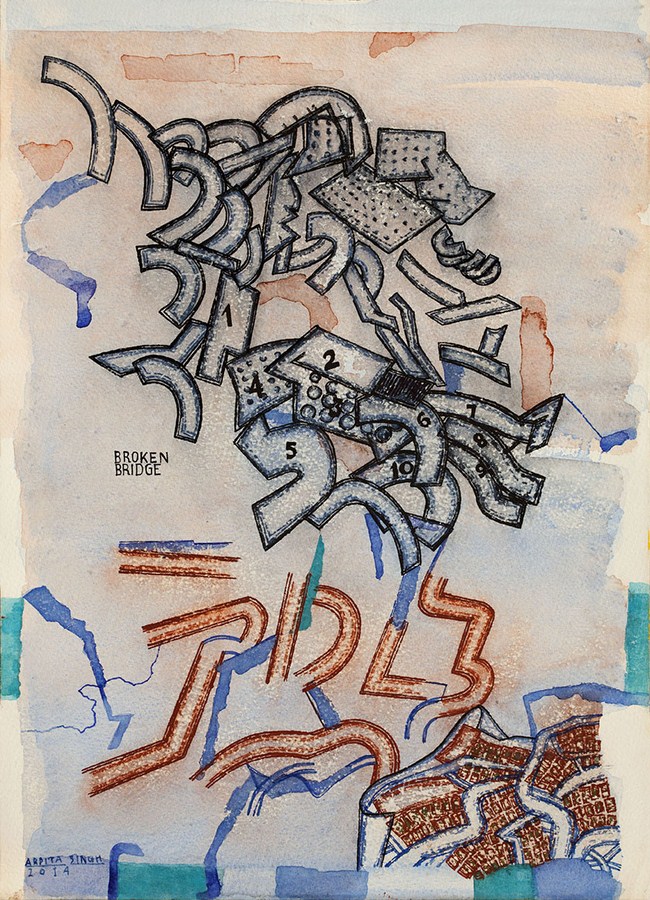 Arpita Singh | Untitled | Watercolour on paper | 16″ x 11.5″ | 2014
Created by women artists born four decades apart from each other, the exhibition displays works by Arpita Singh and Shilpa Gupta. The underlying themes of both artists' oeuvre comprise of nostalgia depicted through memories, objects and mapping spaces, memories and objects.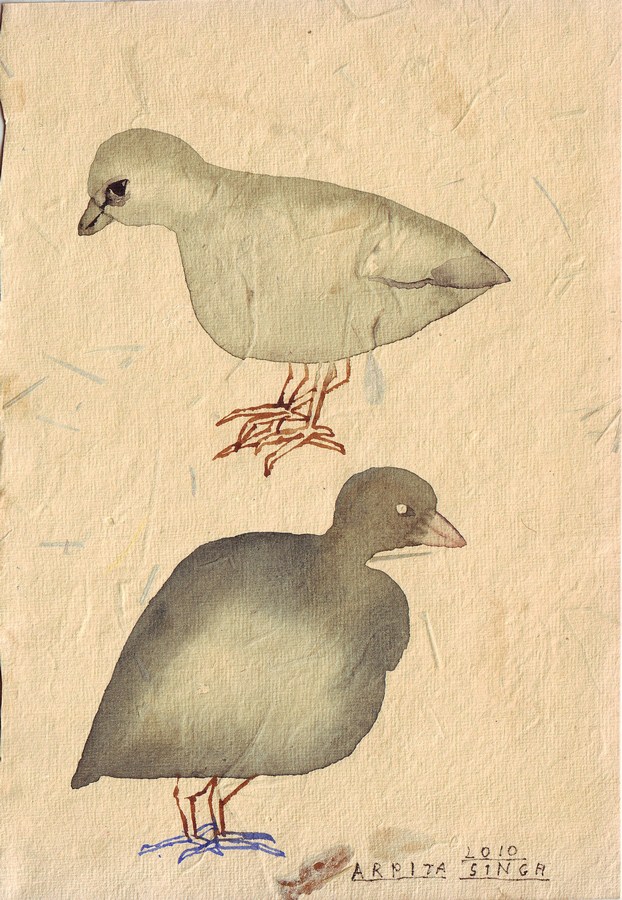 Arpita Singh | Untitled | Watercolour on paper | 8.25" x 5.5" | 2010
Curation has been accomplished on an immensely creative dimension with Arpita Singh's traditional drawings and intense watercolours seemingly in conversations with the rather modern and younger artist, Shilpa Gupta's restless drawings and photographs that have very pertinently deployed the phrase 'Everything Connected' and seems to actually suggest the impossibility of actually "mapping and measuring" cultures, topography or people, which are dynamic and impossible to capture…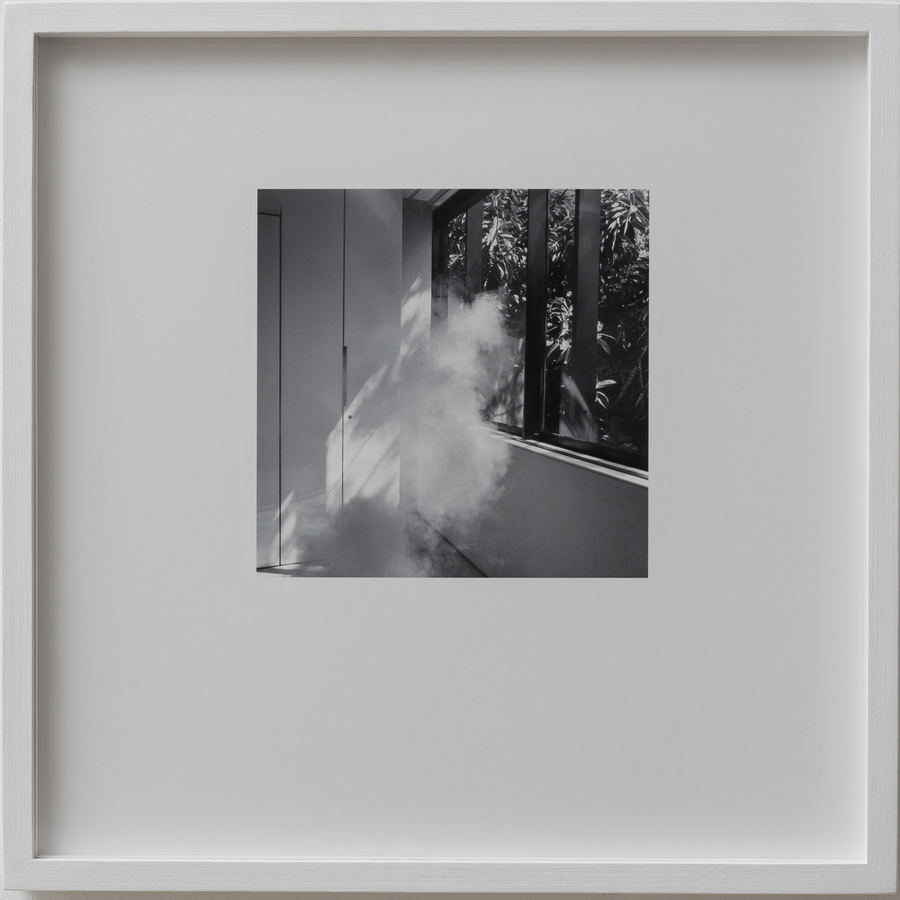 Shilpa Gupta | Untitled | Digital photograph printed on photograph paper | 13″ x 13″ | 2016
Interestingly, even the senior artist's restless yet traditional paintings seem to convey that sense of movement and dynamics, perpetrated by her younger counterpart. The minimal simplicity of Gupta's art seem to be speaking a language much in tandem with Singh's reflective and self-indulgent canvases. Eventually, it is up to the onlooker to connect the dots and view both displays as a connected narrative of a holistic imagery…Go challenge yourself!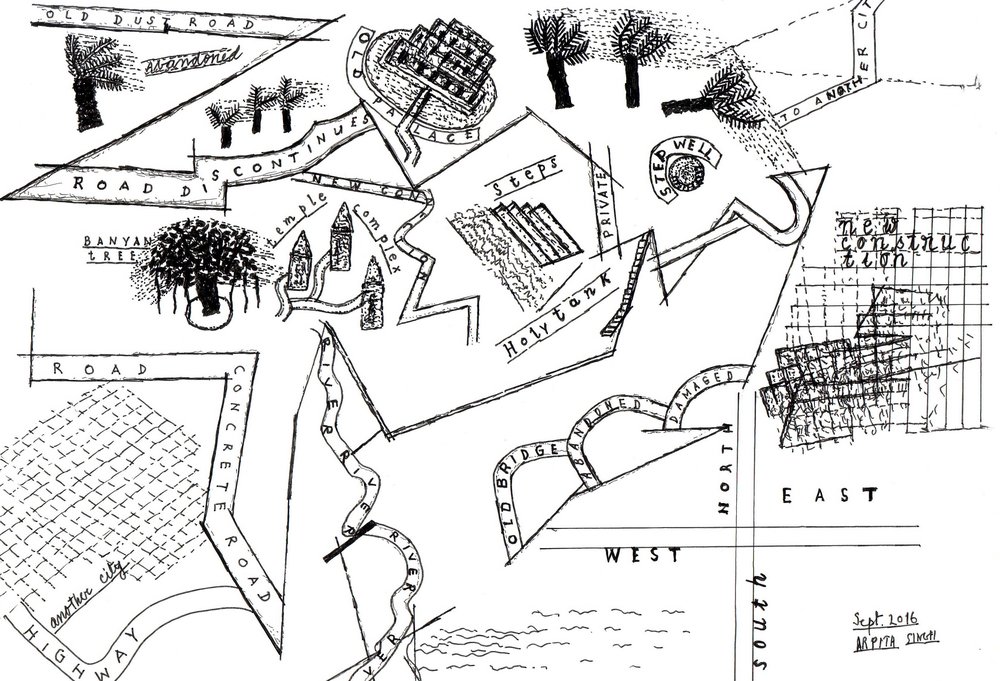 Arpita Singh | Untitled | Drawing on paper | 9" x 11.75" | 2016
As Muriel Barbery, French novelist and professor of philosophy, wrote: 'Maybe that's what being alive is about: so we can track down those movements that are dying.'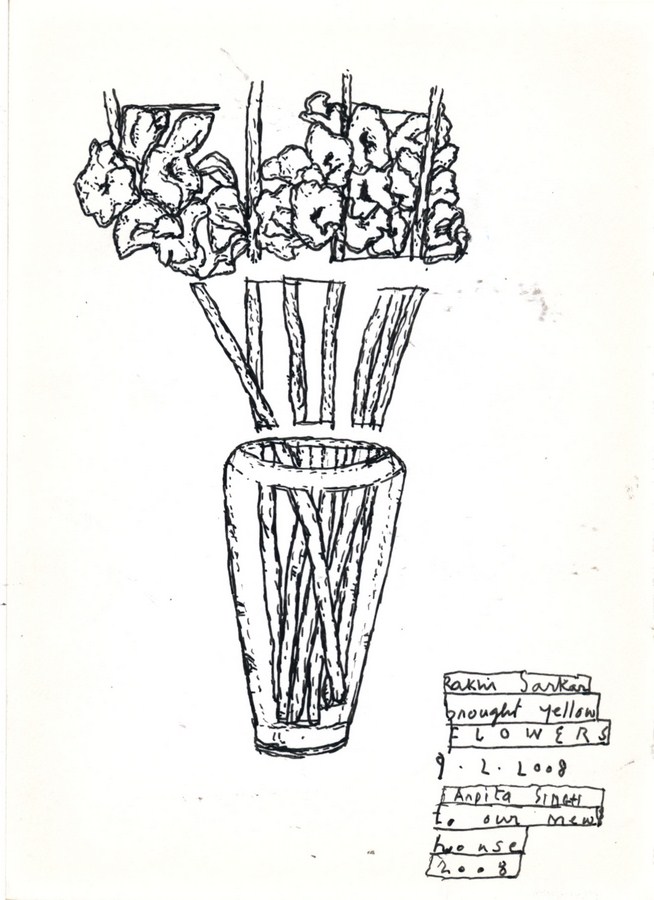 Arpita Singh | Rakhi Sarkar brought Yellow Flowers | Pen & Ink on paper | 7″ x 5″
Reflected Verses by Shilpa Gupta and Arpita Singh is running from 5 – 15 October 2016 at Vadehra Art Gallery, D-53, Defence Colony, New Delhi 110024 
Reference Links: http://www.goodreads.com/quotes/tag/movement