On Shattering Records and Glass Ceilings
Written by Monica Arora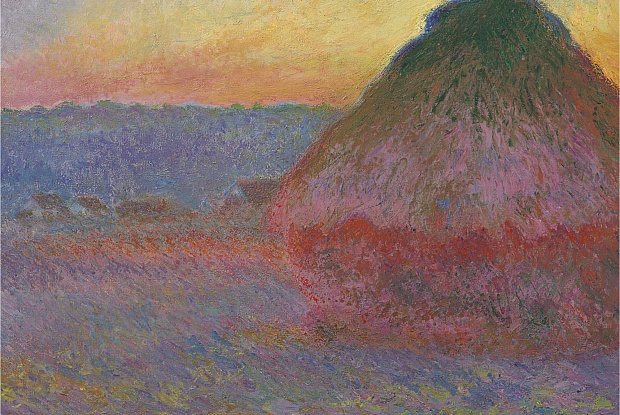 In a clear indication of Trump's election as President of the United States of America creating no ripples in the global art market, the Christie's Impressionist and Modern art evening sale on 16 November 2016  saw one of the final pieces in Monet's series and reportedly one of the last in private hands, Meule (Grainstack) (1891) fetching a whopping $214.4m ($246.3m with fees). This amount was considerably higher than the estimated $202m, with a sell-through rate of 81. As opening bids beyond $35m looked a tad difficult to begin with, Christie's auctioneer, the gritty Andreas Rumbler stated nonchalantly, "Someone will buy this." But once the bidding commenced there was no looking back as within a few minutes the amounts surpassed $45m,  and following a dramatic final phone bidding between a US and a Chinese bidder, the work was sold for $72.5m hammer ($81.4m with fees) to "the bidder on the phone", in much Bollywood style. And as the hammer struck,  Christie's Senior Director, Margot Rosenberg created a milestone for a Monet at an auction.
The second highlight of the evening was Wassily Kandinsky's late work Rigide et courbé (1935) which sold for £20.6m ($23.3m with fees) again after some sluggish opening bids. Olivier Camu, deputy chairman of Impressionist and Modern art for Christie's Europe opined, "This work was the most interesting pricing exercise I've done all year. We had no comparative work to go on; it's utterly unique and has been off the market since 1964."
In all, eleven paintings by Pablo Picasso that dated from before his Blue Period to the 1960s were put up for sale at the auction, of which, ten sold, including a "beautiful earthenware sculpture of an owl", Le hibou (rouge et blanc) (1953), which sold for $2m hammer ($2.4m with fees), along with a striking oil on canvas, Buste de femme (1938). It is believed that Picasso painted this at the peak of his relationship with Dora Maar and this rare painting appeared on the open market for the first time since 1988.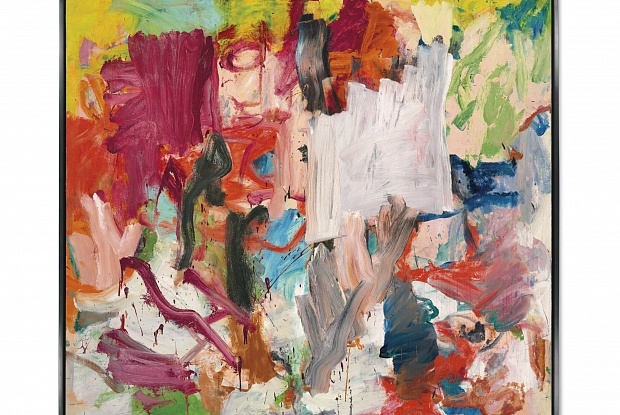 Again, at Christie's post-war and contemporary auction, a new record was established for artist Willem de Kooning's "large, richly coloured abstract work" from 1977, Untitled XXV. The multi-hued and very striking piece was sold for $59m ($66.3m with premium) to an "international" buyer. Interestingly, this figure was over double the $27.1m, which had been paid over a decade ago at the Christie's New York autumn evening.
According to the auction house, the "surprise hit" of the evening was a "jangly oil, acrylic and encaustic work" by Giuseppe Gallo from 2011 from the collection of Chiara and Francesco Carraro. This fetched $300,000 under the hammer, which was some ten times the amount of its opening bid.
The wisest words of the auction were spoken by known art dealer David Nahmad, who bought an Alexander Calder mobile from 1948 for $3.7m. He said: "In times of economic uncertainty, I think people feel better with art than with something else."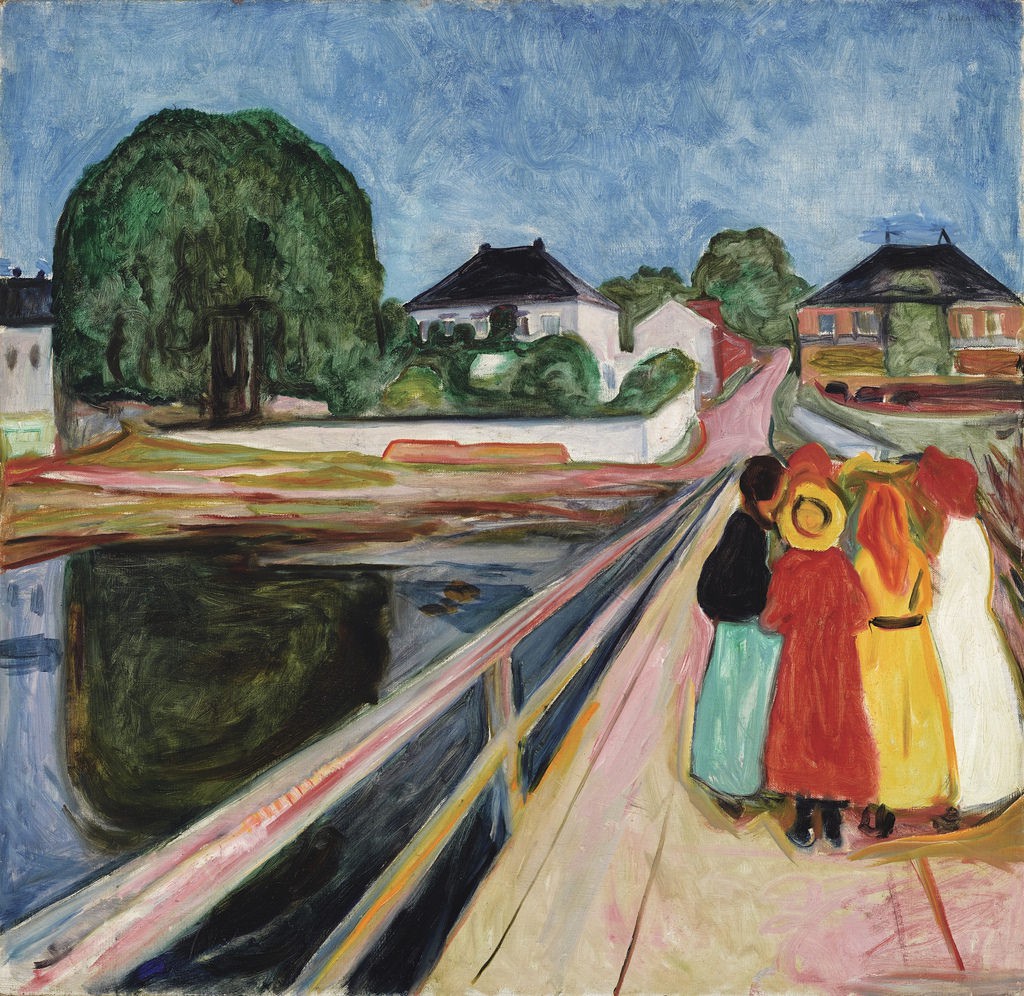 Meanwhile in New York, at the Impressionist and Modern sale at Sotheby's, held on 15 November 2016, Edvard Munch's Girls on the Bridge (1902), fetched $50m ($54.5m with fees) an amount which is the artist's second highest auction price. The other two highlight pieces of the evening were Van Gogh's Nature Morte: Vase aux Glaiëuls (1886) and Picasso's Le Peintre et son Modèle (1963).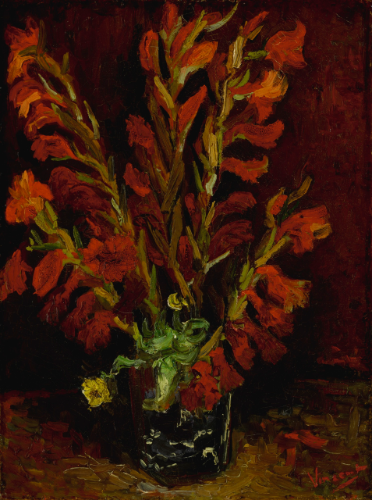 British dealer and director of Dickinson gallery James Roundell, remarked that, "This was a bellwether auction, the first after the election, but that didn't really seem to matter: no one is sitting on their hands."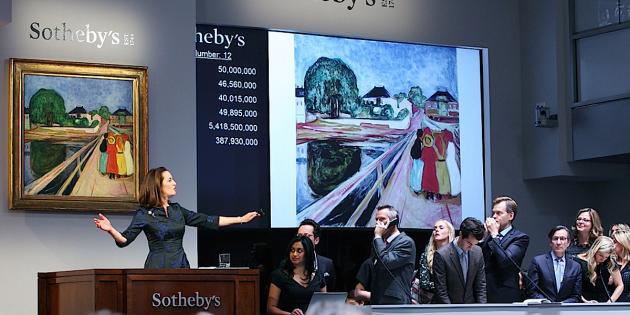 The real news of the evening was how Helena Newman, Sotheby's chairman of Impressionist and Modern Art, Europe and the co-head worldwide of Impressionist and Modern Art, shattered the mythical "glass ceiling and made history" by becoming the first woman to conduct an evening sale in New York. Now that truly would have warmed the cockles of a certain Hillary's heart…
Reference Links
http://theartnewspaper.com/market/auctions/monet-s-grainstack-fetches-81-4m-at-christie-s-setting-a-new-auction-record-for-the-artist-/
http://theartnewspaper.com/market/auctions/de-kooning-painting-sells-for-record-66m-at-christie-s-new-york-/
http://theartnewspaper.com/market/auctions/munch-s-girls-on-the-bridge-fetches-more-than-50m-in-bellwether-new-york-auction-/