10 Top Shelf Liquor Brands that have Bottled Art and Creativity
Written by Ruchi Bhalla
The reason to want to have a collection of rare and limited editions, collectibles and vintage, exclusive and hard to find alcohol revolves around the chase. The purpose of quest that can last a lifetime and still not be complete! So if you are ready to spend some money on a treasure hunt revolving around a drink or two then the following most beautiful art like liquor bottles from around the world must be added to your list now to make your bar look as dapper as an art gallery!
1. Andy Warhol's collaboration with Absolut
Andy Warhol was the first artist to create an original artwork out of admiration for the brand Absolut in 1986. It was re-launched as a limited edition in 2014 at Kuala Lumpur to show the brand's support for creative and artistic expression. This piece of art work on bottle gives you an opportunity to take back home your dose of pop art and keep the bottle for the longest time even after it is finished. The bottle is Black in color with splashes of Blue, Pink and Yellow, replicating the design created by Andy Warhol.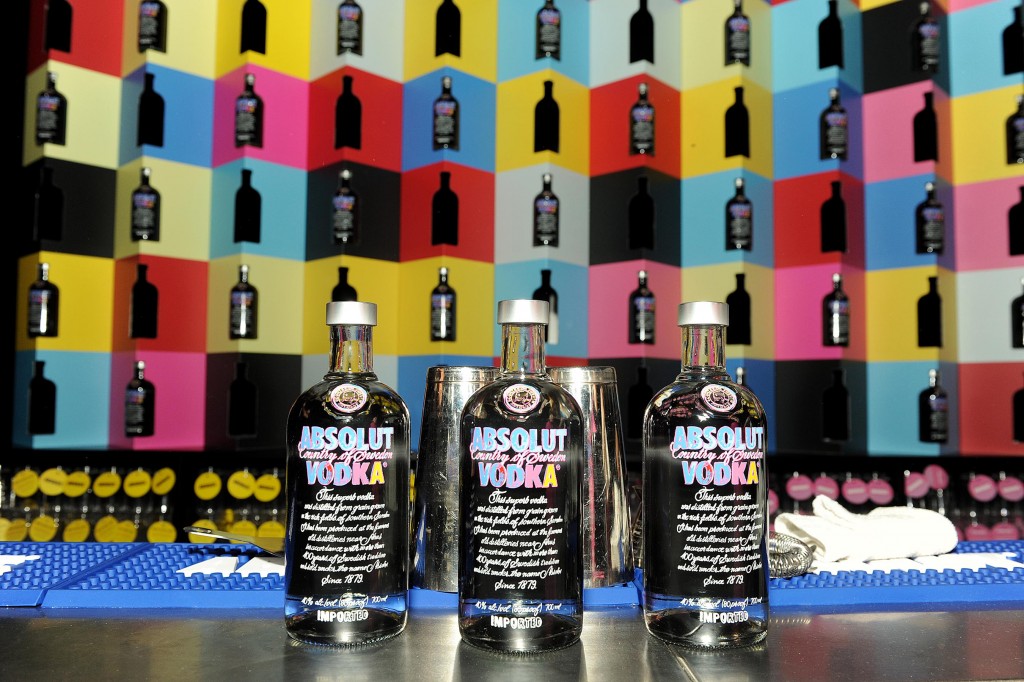 2. Cathedral Cognac bottle by Ivan Venkov
The aesthetic element of this bottle cannot make you dispose it after use! The design is inspired by Gothic architecture. Ivan Venkov with his invaluable skills has created this beautiful bottle that one has to have and hold.

3. 1800 Tequila Essential Artists
The premium 1800 Tequilla brand does an annual collaboration to celebrate artwork giving designers a chance for artists to display their talent beyond the traditional mediums.
One of the greatest series of 1800 Tequila essential artists was a limited edition series as an ode to the illustrious artist Jean- Michel Basquiat who was a renowned Graffiti Artist.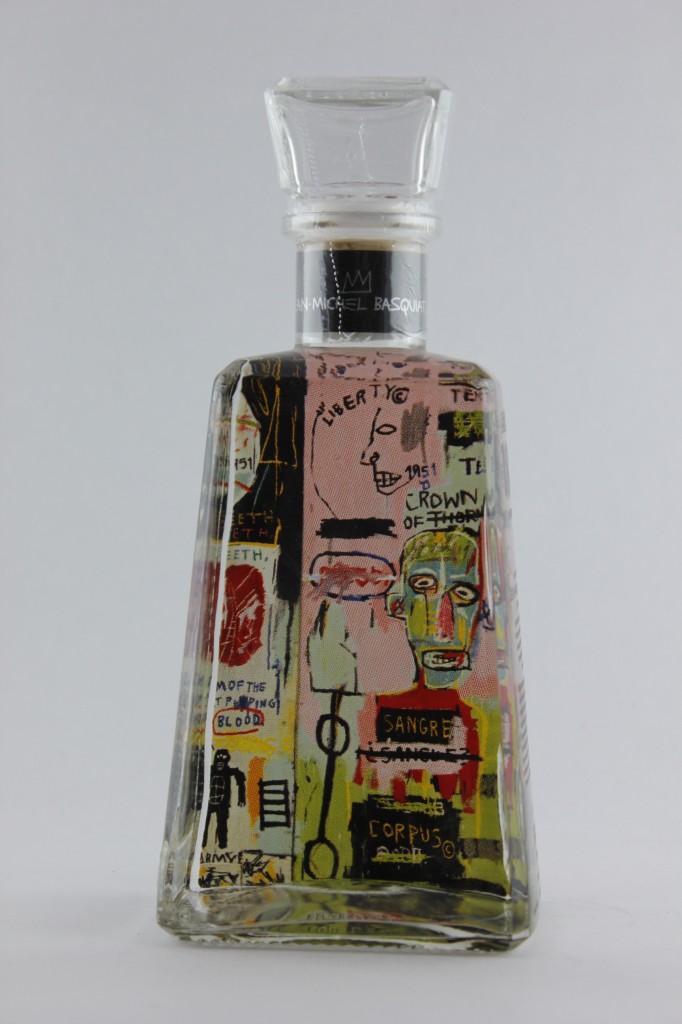 4. Jeffrey Koons' collaboration with Dom Perignon
Dom Perignon collaborated with one of the most  influential, controversial and popular balloon artist Jeffrey Koons and created Balloon Venus for Dom Perignon Rose. Further he also redesigned Dom Perignon's bottle and gift box through inspiration from shapes and colors of Balloon Venus.
5. Brian Clarke's collaboration with Yaguara Spirits
"This project has given me the chance to celebrate the artistry of glass with a global audience," said Brian Clarke, who is the world's most famous stained glass artist. Yaguara is Cachaca which is a cane based spirit of which more than one billion litres are consumed, that is twice the consumption of Gin globally, four times the global consumption of tequila, according to International Wine and Spirit Research (IWSR). It is the most popular drink in Brazil. Yaguara plans to make its presence even more global, following the path of Tequila which is essentially a Mexican drink and has gained huge popularity world over. The elixir inside the Yaguara bottle of liquor adequately packaged with designs that hold a promise to light up your personal bar!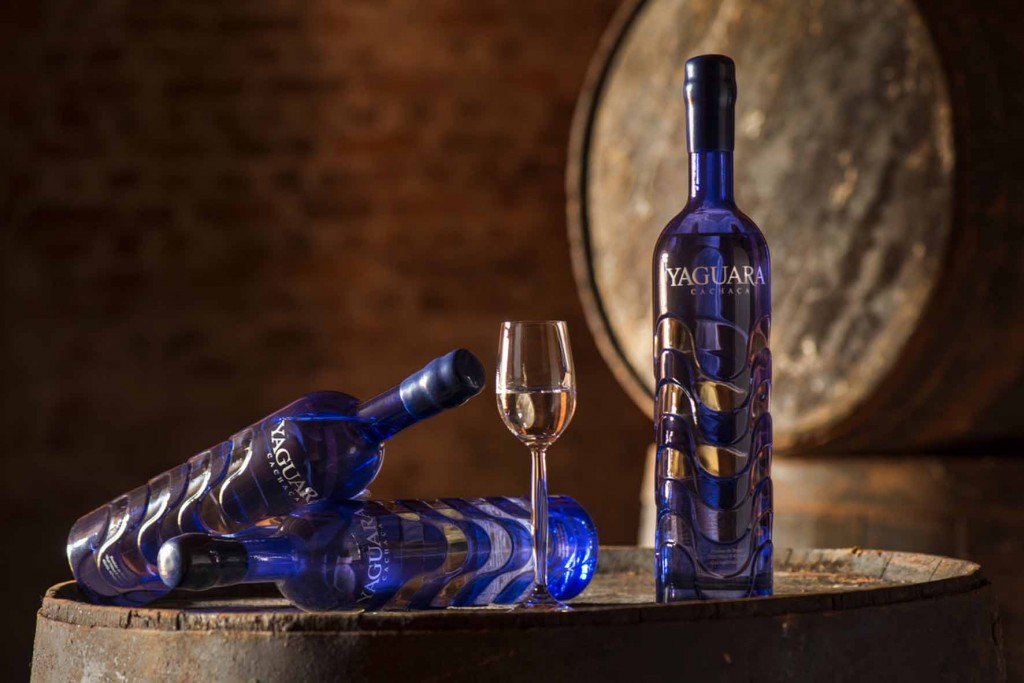 6. Georgia Russell's collaboration with Ruinart
Inspiration behind the Blanc de Blancs bottle's design was the chalk cellars of the House of Ruinart. The white ornament designed by Georgia Russell has been cut with finesse and precision bringing the inanimate to life with her scalpel. This work pays tribute to the work done by men in these chalk cellars.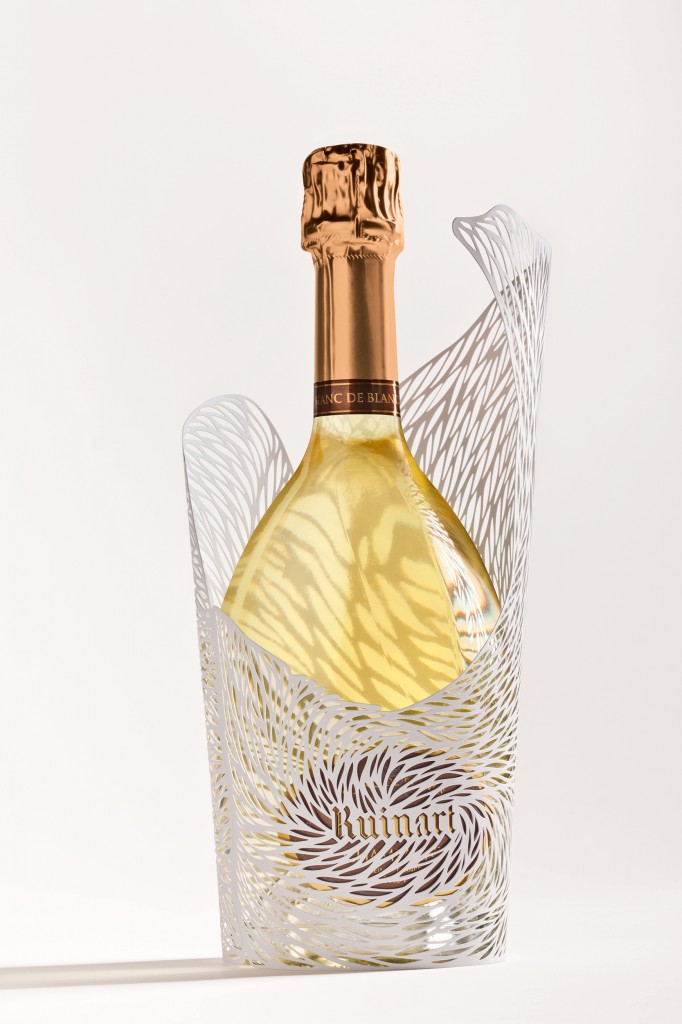 7. Arik Levy's collaboration with Hennessy
The Hennessy XO Limited edition cognac has a designed cover which is a continuation of Arik Levy's famous 'Rock' sculpture series and is truly a work of art.
8. Milagro
Tequila Romance: This hand blown bottle is a piece to cherish with its three chambers suspended with great elegance inside an outer bottle. The inner suspended chambers hold Anejo with varying years of maturity and the outer bottle consists of Reposado, thereby creating both a visual and drinking delight.
Milagro Reposado: Each piece of this bottle is a unique sculpture in itself. The interior sculpture is a representation of agave plant from which Tequila is made. Each of these bottles is handcrafted by Mexican glass artisans, making each piece unique.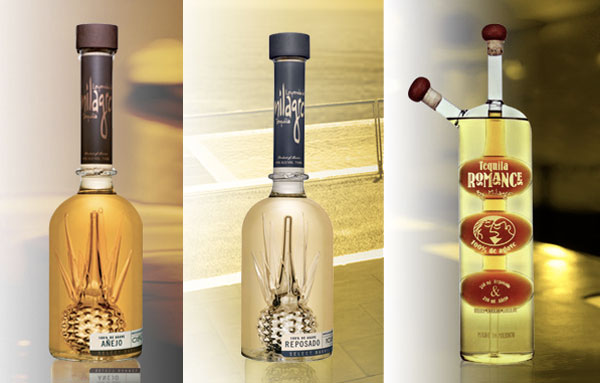 9. Diva Vodka
This has to be the most glamorous bottle ever made. The bottle has a wand which can be customised with real gems or Swarovski crystals. The 48 crystals in each wand are hand filled and can be customized into various colourful options. These crystals can span from cubic zircon, smoky topaz, pink tourmaline, citrine, peridot and amethyst.  Each bottle with different color combinations is like your personal work of art with handpicked colors by you!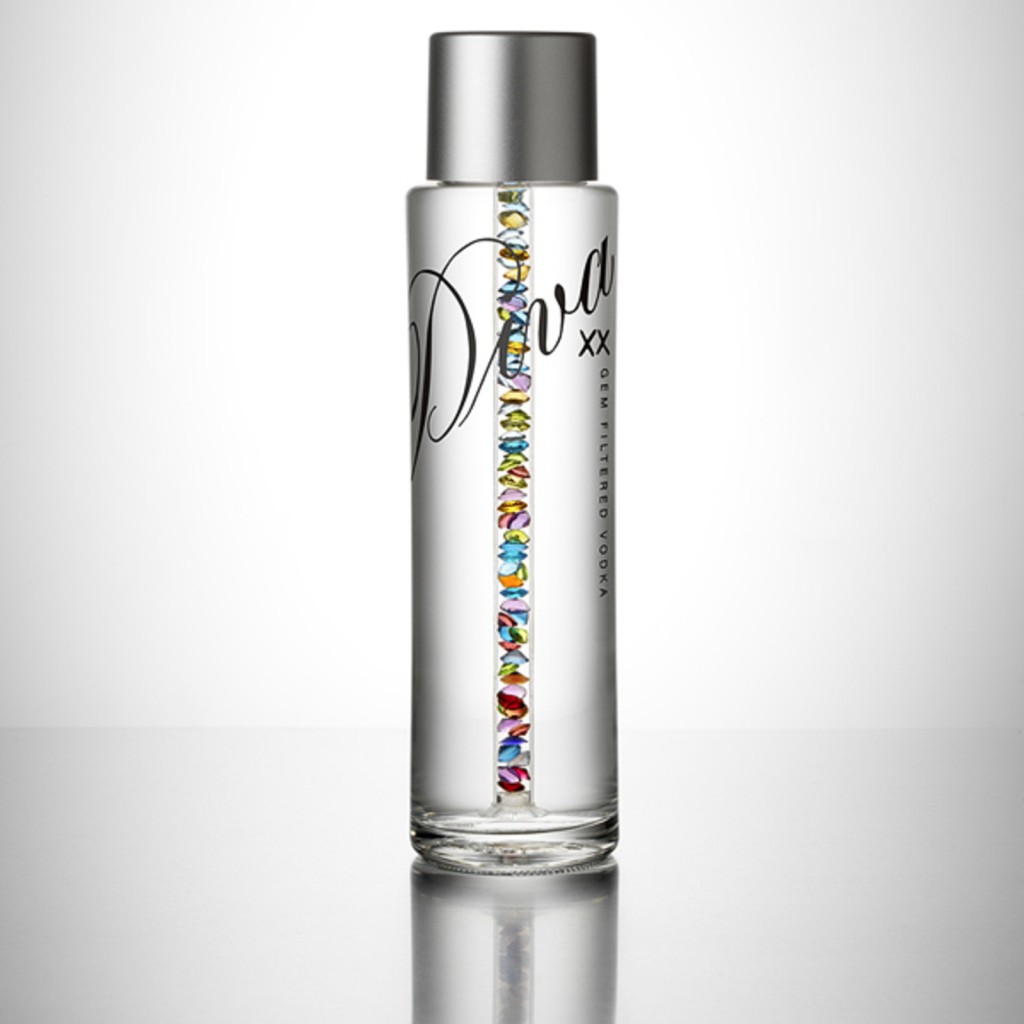 10. Jack Daniel's chess set
It has to be a collectible.  The quality wooden board which can be used for carrying chess pieces which are intricately designed alcohol miniatures keeping the JD whiskey theme in mind. Anyone would fall in love with the hand painted resins that make this chess board come to life!