The Grandeur of Delhi Photo Festival 2015: The Specials
Written by Enakshi Sharma
If asked to name just one Indian photographer, most people will say Raghu Rai. He has now come up with an exhibition called "The Album" consisting of intimate photographs of his friends and family taken over decades.
Yes, the Delhi Photo Festival, the biennial soiree of light, shadow and reflections is here again. In 2013 we saw an eclectic event built around the theme "grace". This edition has chosen "aspire" as the theme and apart from that it is planning to treat the art aficionados of the city with a host of very interesting activities and expectedly a lot of Indian as well as international artists of repute are going to take part and enrich the festival. So, let us have a look at the activities being planned so that you can be better prepared to make the most of this extravaganza (because there is more than one can cover at a time!).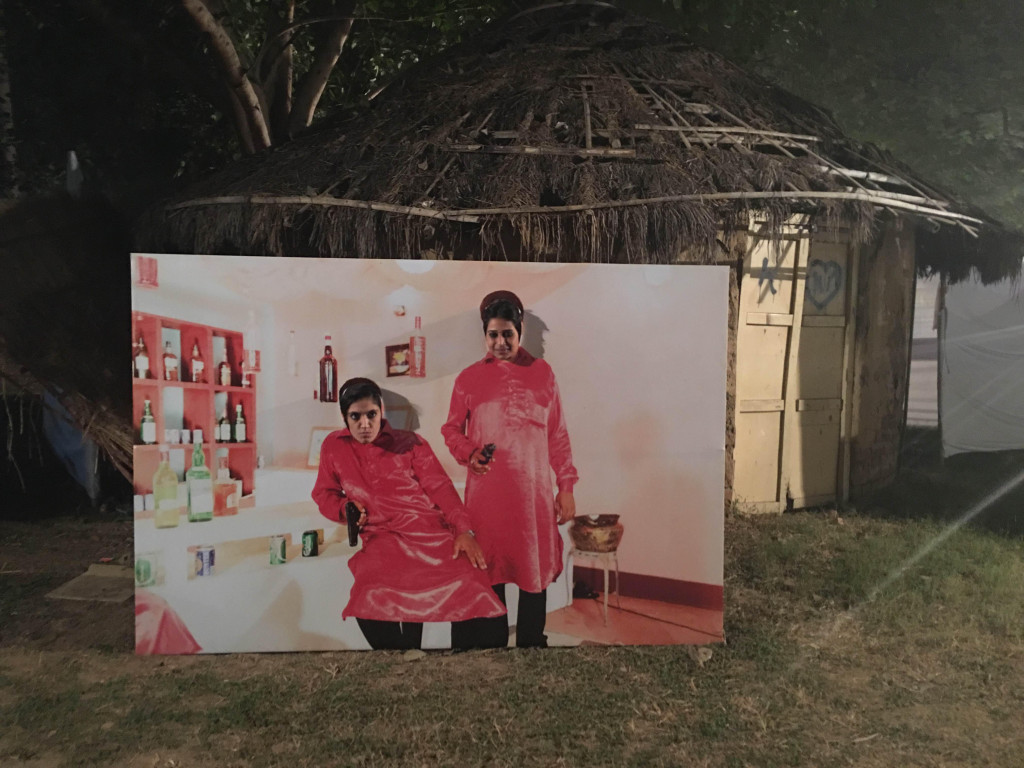 The main venue at IGNCA is holding scores of exhibitions by an array of seasoned as well as emerging photographers. From a series on "mountains" of waste in our cities to an intimate look at the urban villages of Delhi and from an experimental effort to create alter egos to an unnervingly close look at the Vietnamese sex slaves in Phnom Penh, the fest packs so many exhibitions that it will take ages only to list them out. On top of that it has roped in several partner galleries at venues such as National Museum, All India Fine Arts & Crafts Society, Alliance Française, IIC and American Centre and they will also run their own exhibitions and activities during the period of the fest.
Quite a few new as well as seasoned artists caught our attention during our visit to the fest. They are not only exceptional works of art but were of significant socio-political importance. For instance, Danila Tkachenko explores Russia's abandoned landscapes through "Restricted Spaces", mostly defence installations from the Soviet era that now lay abandoned like haunted mansions, thus making a sharp comment on the failure of totalitarianism. Similarly, the plight of the Yazidis of the Middle East, the ancient sect has faced genocides for several millennia, have been painfully captured by German photographer Christian Werner. Closer home, there is Ronny Sen's exhibition "The End" that brings some gut wrenching images from Jharkhand. Visit this exhibition to understand the grim consequences of open coal mining.
However, not everything is dark and grim at DPF. For instance, we discovered another exhibition called The Others by Olivier Culmann, who revisits an old desi connection with the local photo studios of India. In the digital age, it is a dying tradition that the photographer remembers nostalgically from a sociological, cultural perspective because the physical appearance of those photographed often spoke volumes about their background. This series is nostalgic, but sweet and warm, a delightful relief amidst all the heavy activism.
A lot of artists whose works will not be physically present are also being displayed through digital projections. Just like the main exhibitions, these projections cover a wide array of themes by photographers from different countries. Glee of Frenchmen and women living away from "civilization", delightful images of India through a pair of Belgian eyes, a slice of life depiction of native Inuits in Canada, and many other stories of various hues will be on display through slideshows. These shows will be topped with performances by various bands and musicals such as Jeet Thayil and Sahil Vasudeva will fuse their music seamlessly with the artworks being displayed.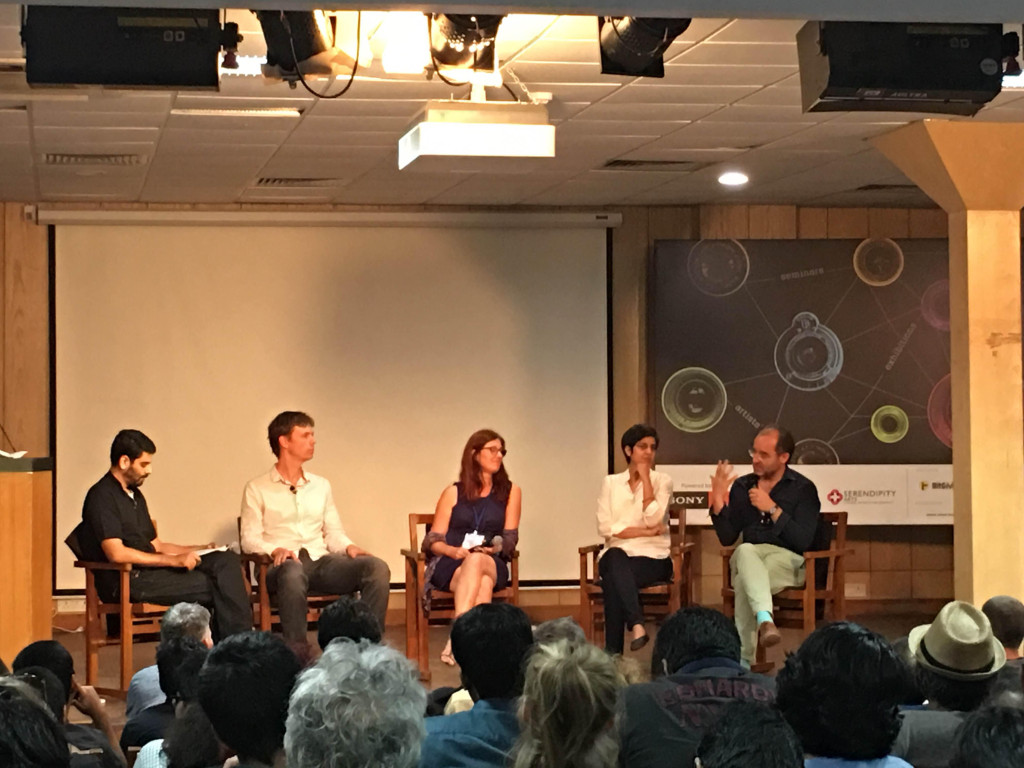 For those who want a deeper involvement, DPF is organizing several discussions and talks by renowned artists such as Aradhana Seth, Altaf Quadri, Olivia Arthur, Protick Sarker, Ram Rahman, Vivan SUndaram, Nayoya Hatakeyama and many more. The proceedings were kickstarted with a keynote address by British artist, curator and author David Campany who also led the panel discussion focusing on the future of photography in the 21st century when images can be created even without taking photographs. Several photographic books are also set to be launched during the course of this event. These include Nazar Photography Monographs 03 (Kanu's Gandhi ), Roznaama by Amit Mehra , The Middle of Somewhere by Sam Harris, Jet Lag by Chien-Chi Chang, Stranger by Olivia Arthur and Land without Past by Phiilip Ebeling.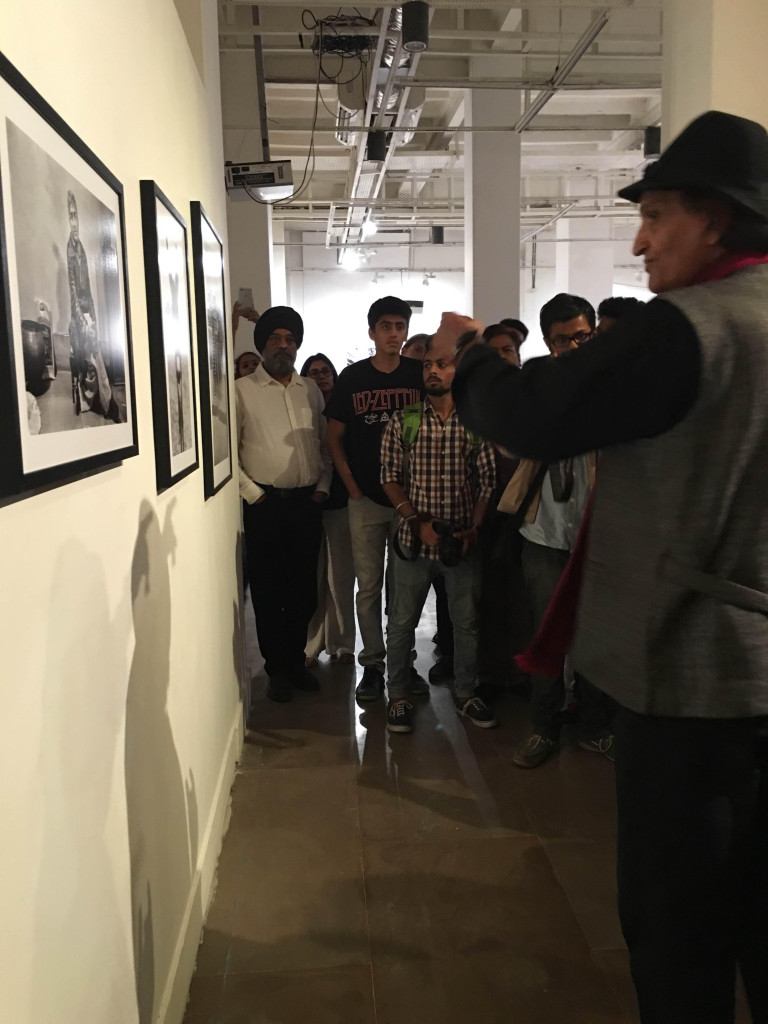 One of the unique initiatives by DPF this year is the collaborations and gallery walk. In order to make general visitors more appreciative and open to experimental art projects, it will organize several galley walks where a season artist will guide a bunch of visitors through a chosen galley and explain how he or she views and interprets those works of art. For example, Jeremy Lenoir's "Border" shows a series of industrial photographs depicting the changing landscape of our earth and the politics associated with it. Another maestro Vivan Sundaram will take you through this gallery and explain his own interpretations.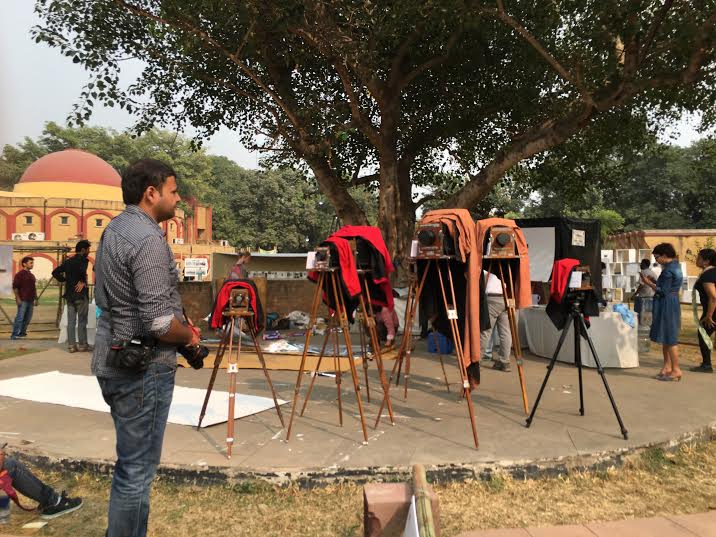 It should also be noted that for aspiring photographers DPF is also a place to learn and prepare for the future. It has already accepted works of several young talents to be reviewed by seasoned photographers. On top of that it is organizing a Master Class with British masters Olivia Arthur and Philipp Ebeling. There will also be a storytelling workshop by Rob Hornstra & Arnold von Bruggento to show how to weave effective stories through photographs.
Finally, in order to add some final fireworks in this festive season, DPF will conclude with a three day long "Photo Mela" combining the art with food, music and even sports that will dissolve the barrier between eclectic art and mass enjoyment. Many workshops, photowalks, live performances and even a Treasure Hunt so that everyone can enjoy the occasion to the fullest.
So, what are you waiting for? Check the calendar and book your dates. DPF runs from 30th of October and to 8th of November. The main venue will be IGNCA, Janpath although a lot of events will spill over to other venues. You can have a look at their website for more details.