'Telling stories through Pictures': a review
Written by Hema Guha
Several decades ago, comic books were not given the status of serious reading which their counterparts in other genres enjoyed. Some of the notable comic books were the Phantom, Mandrake and Flash garden series and boys really devoured them. Sensing the lack of materials in the comic genre on Indian mythological stories, the Amar Chita Katha comics made its entry towards the end of the 60s. Soon they became a huge hit with kids and even adults. Most of the children of the 70s and 8's grew up reading the Amar Chitra Katha comic books. They demystified the serious mythology stories written and available in the purest form of the vernacular languages or Sanskrit which people could read but not at a fast pace. At times, they needed someone to explain it to them. To top it, there are so many myths and stories associated with the pantheon of gods and goddesses that it was difficult to buy and read every one of them. The Amar Chitra Katha series were easy on the pocket, easy on the intellect and also making it easy to comprehend tough spiritual and philosophical contents of our mythology with images and visual effects in a comic format.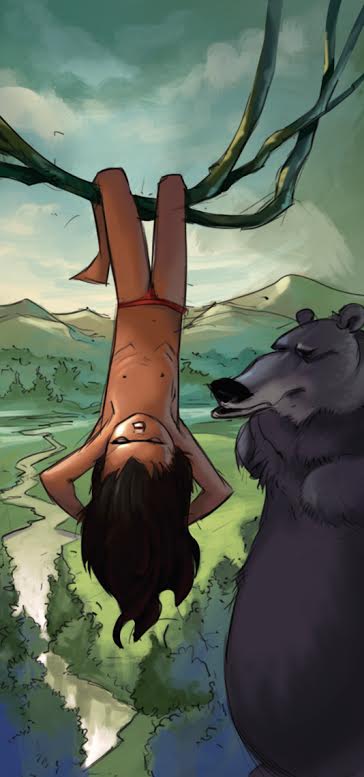 In the light of these circumstances, it is heartening to see that Campfire Graphic Novels is demystifying several serious stories and classics delivering it out in the form of graphic novels. As they maintain, graphic novels differ from the comic books only in tone and content. A graphic novel offers greater scope for handling intellectually more mature themes and issues. As they themselves admit graphic novels are essentially a form of sequential art and they existed in one form or another in medieval art, Egyptian art and even in cave paintings where the early man used sequences of images to tell a story. But the beauty lies in the fact that the combination of visuals and texts create endless possibilities of telling and retelling stories across genres.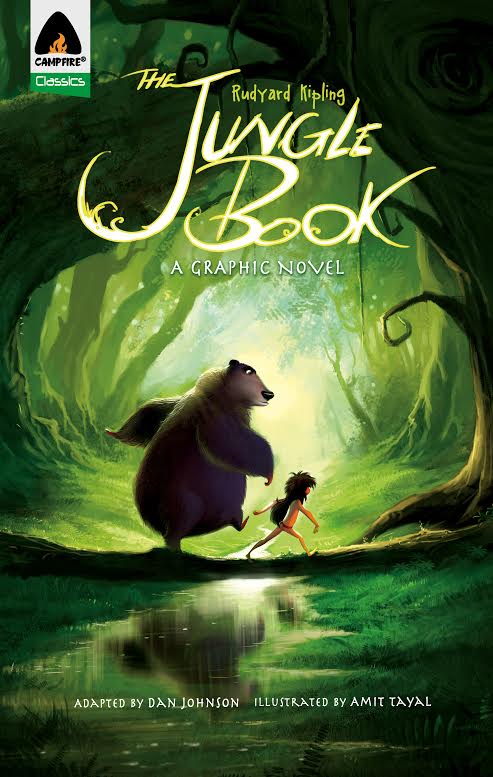 Campfire Graphic Novels, a publishing house based in Delhi, is holding an exhibition titled 'Telling stories through Pictures' at India Habitat Centre in the Central atrium near the Plaza steps. The exhibition has huge hoardings just like the advertising panels and exhibit pictorial demonstration of the different comics they are publishing, its evolution, impact etc. Some panels show pages from Shakespeare's classic Julius Ceaser and Mark Anthony's famous speech and also pages from Jane Austin's Pride and Prejudice. The exhibition also showcases the different steps involved and aspects of creation of a graphic novel like pencil drawing, inking, colouring, lettering, the research that goes into the whole process to find the apt historical images and also how mythological stories can be reinterpreted and presented in a new light. Every effort is taken by the team to retain the accuracy while depicting historical events/objects taking reference from archived materials. I found the graphic Novel Tora,Tora,Tora which is a historical take of the seminal moment of the Japanese attack on Pearl Harbor and is presented with a nail biting immediacy taking the reader right into the middle of action with strong sound and visual effects of planes zooming and people dying.
Campfire graphic novels has been publishing books for the last eight years across different categories of classics, biographies, mythology, history and original stories. They have won prestigious awards including that of the best graphic novel of the year at ComicCon India for four consecutive years.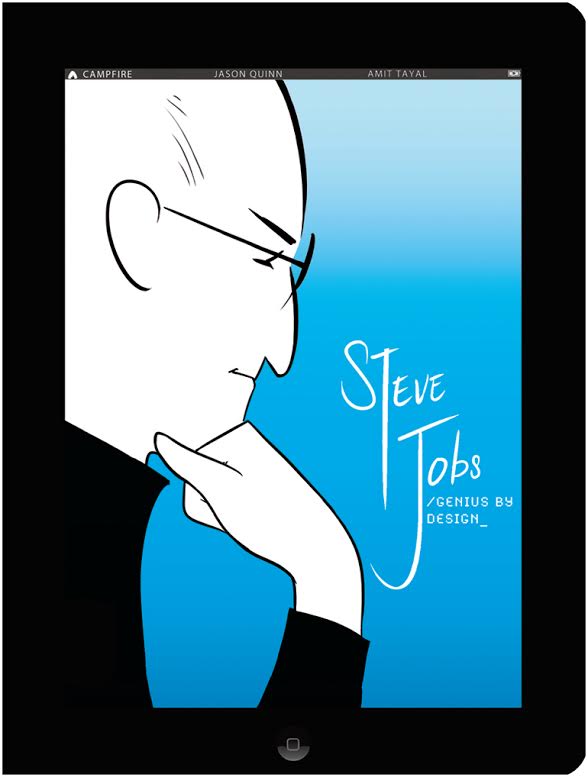 Some of the interesting titles which they have come out with over the years are Gandhi: My life is my message, Steve Jobs: Genius by Design, World War Two: under the shadow of the Swasthika, Against the rising sun, Draupadi: the fire born princess, The Jungle Book and many others. The biography series also includes novels on the lives of Martin Luther King Junior, the boxing champion Mohammad Ali, who died recently and that of Nelson Mandela. They declare that it is campfire's aim to entertain and educate by creating unique illustrated books that recount stories of human values, arouse curiosity in the world around us and inspire with tales of great deed and unforgettable people.
Graphic novels are increasingly being admired for their form and format and teachers can use them as a teaching tool in the classrooms. Parents, children and anyone wanting to read and discover on history, mythology or important persona can pick up these books at an affordable price and also admire them for the beautiful, painstakingly drawn and eye catching illustrations and treasure them.
'Telling stories through Pictures' exhibition opened on July 1st, and on view till July 31st, 2016 from 10 a.m. to 6 p.m.