Running a gallery in India: Experimenter Kolkata
Written by Priyanka Raja
When we started Experimenter, over six years ago, what we had set out to achieve was undoubtedly a tall task. We wanted to establish a gallery of contemporary art in Kolkata, away from the hyper-commercial focus of the gallery scene in the region, and create a sustainable global programme with a range of artists who were pushing the boundaries of contemporary visual arts practice. Of course the idea of opening a challenging arts programme in the backwaters of communist India sounded far removed from any practical business plan in the aftermath of the 2008 economic slump, but in hindsight, the journey has been exhilarating to say the least and arguably the best decision we have ever made. Through a strong focus on our programme and the support of some of the most amazing people from all over the world we were able to dream bigger and push ourselves further than we ever imagined.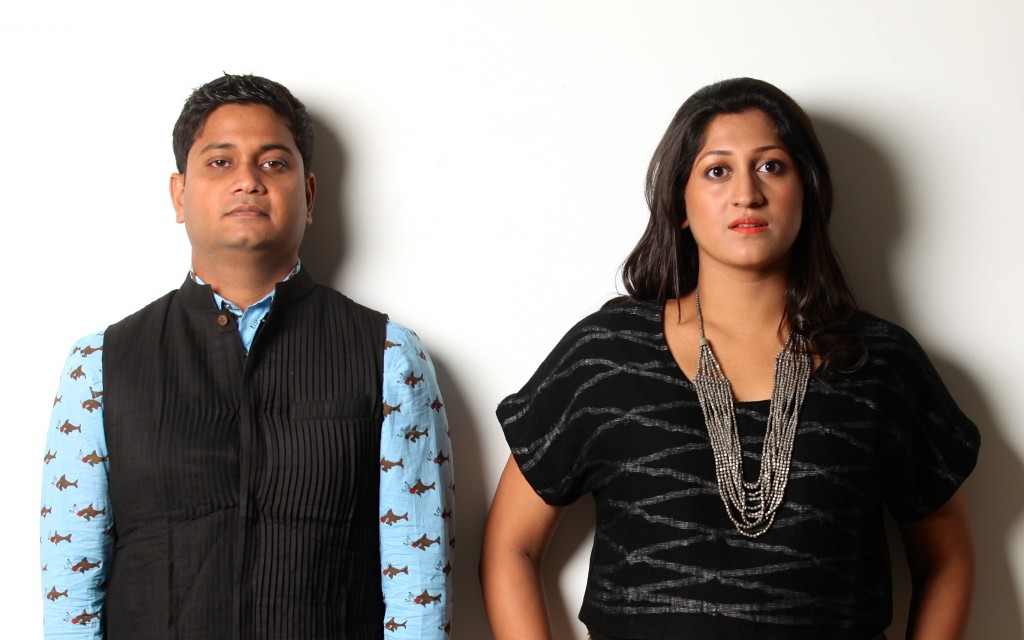 It is in the details that we find our joy: in the everyday running of our gallery, in the many hours spent in conversations with our artists all over the world, in studio visits, in writing, thinking and planning our shows. We find huge pleasure and satisfaction in bringing projects to fruition; in building 3D models of exhibitions of our space, setting up art fair booths, participating in museum shows all over the world and in eventually seeing them realised, the physical act of installation, de-installation – and setting out with an objective far beyond our means and seeing how everyone comes together to make it happen.
If we were to give a defining quality of the Experimenter artist, it would have to be intellect; each and every one of the artists we work has an amazing mind – they are people whose ideas open up new ways of seeing and new possibilities. It is an absolute privilege to be surrounded some of the most fascinating thinkers. We are in complete awe of how they view the world, what kind of questions they raise and the lens through which they see everything around us. For us, this is the most attractive aspect of working with contemporary art.
There are few professions outside the creative industries where reading a book for hours, musing on ideas or developing project proposals would be considered serious Monday morning activities. Having access to some of the most visionary minds in the world and meeting people regularly who generate these thoughts and ideas is another privilege of the art world, which we are fortunate to experience through Experimenter. Our days are made up of questions that range from the philosophical to the technical all within the same hour and maybe in the same conversation. It's a role that constantly challenges and exhilarates us in all aspects and something that we look forward to everyday.
Rathin Barman, And My Eyes Fill with Sand, Installation view
A day in the life of the Experimenters:
We are early risers, we wake up between 4.30-5.00am and our mornings are spent planning for the day and seeing where we stand vis-a-vis our week plan and what needs the most immediate attention. Sometimes that is followed by skype conversations with artists in the western parts of the world, that being a convenient evening slot for them. We have young children (a three and a six year old), so there is a lot of balancing and juggling of parental time that goes on throughout the day.
One of us is at the gallery between 11am and 7pm and depending on what we have going on, whether it's an upcoming show, preparations for an art fair or an 'off-site' exhibition of one of our artists, our day is filled with jobs in preparation. We have an incredibly dedicated team at the gallery and it's a pleasure to work with a group of such dynamic people who share our dream. Experimenter's annual programme includes six to seven shows at the gallery and four to five art fairs, a very heavy schedule that keeps us and the team on our toes throughout the year.
Exhibition design is a key area at Experimenter and that too occupies a good proportion of our time. Installation days are particularly fun but are run to deadlines and can be highly stressful. Very complicated installations, with multiple channel videos, sequencing programs and extremely outlandish constructions are sometimes realised with 18-hour work days. But at the end of it, when the show stands, the pleasure it gives to our whole team is immeasurable.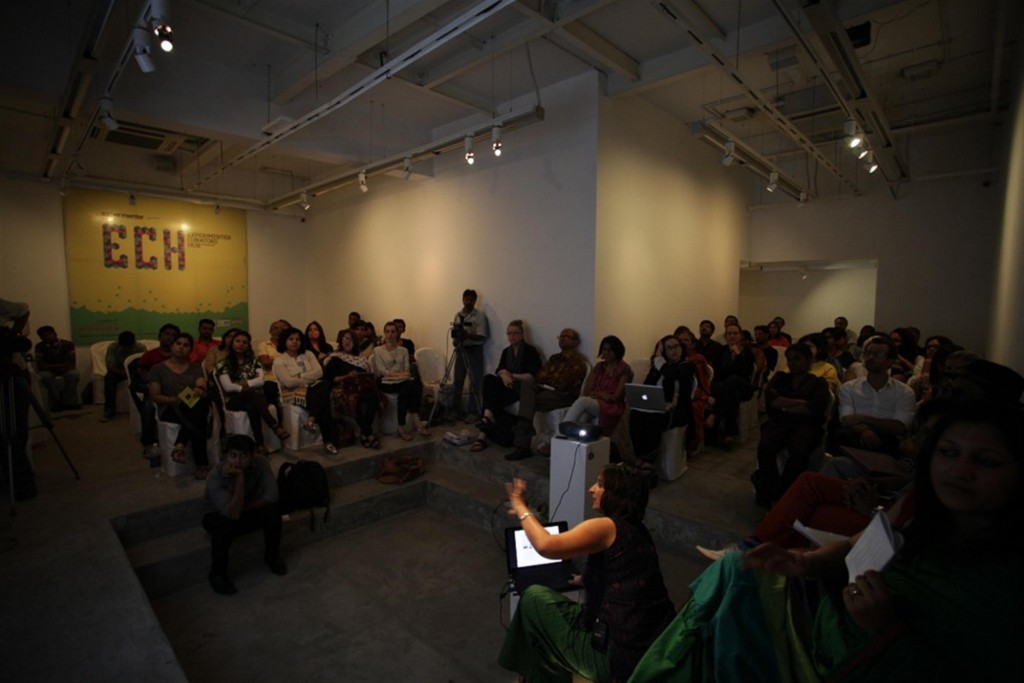 Experimenter feels part of the catalyst that is trying to generate global interest in Indian and other emerging contemporary artists, at home and abroad. Running an international programme requires a considerable amount of travel. Seven of our thirteen artists live outside India and along with the many international fairs, biennales and museum show openings including Experimenter artists, we never seem to stop. Luckily we enjoy the travel and seeing the world but it is also demanding. We're basically 'home-bodies', we like to stay in Kolkata and do what we enjoy most – connect with the city and run the gallery day-in and day-out.
Of course, needless to say, given the nascent times and absence of any meaningful government support for the visual arts industry, it is certainly a challenge to sustain an experimental gallery programme like ours. These are difficult times for our country. The Indian private collector base is small and not enough to sustain a proper contemporary art market in isolation. However, at a certain level, thinking 'location-free' has been a major reason for us to retain our balance so far. It's great to feel that Experimenter is now an intrinsic part of the Indian art scene, but we enjoy the diversity in our stable of artists and our openness to artists everywhere, their appeal is not based on their nationality but on their practice. Even from a commercial sustenance point of view, though a really steep task, we've looked as broadly as possible to be able to place our artists works in collections all over the world. We certainly hope for a more positive time within our country in terms of support of the arts, but in the meantime it's possibly the need of the hour for all of us in the industry to find parallel and creative ways of moving through this time.
Priyanka Raja is Co-founder and Director of Experimenter Art Gallery, Kolkatta, India.