"Reporting from the Front": The Venice Biennale 2016
Written by Monica Arora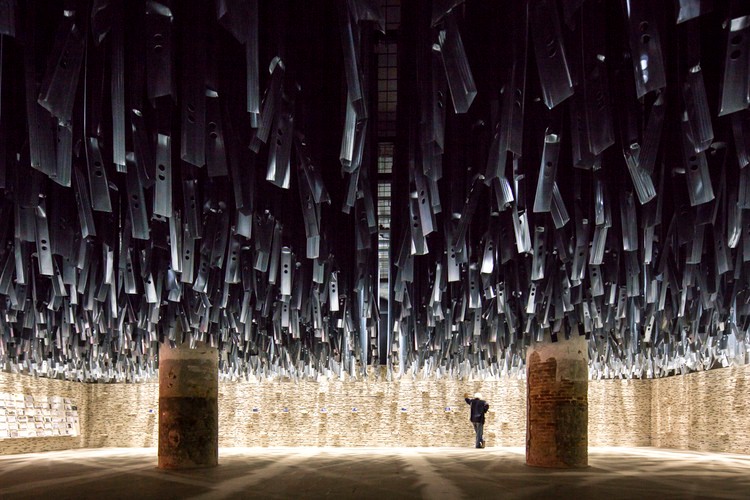 Image © Laurian Ghinitoiu
The Venice Biennale dates back from 1895 when the first International Art Exhibition was organized on which most others were modelled. For over a century, it has been one of the most prestigious cultural institutions in the world.
In the 1930s new festivals were born: Music, Cinema, and Theatre (the Venice Film Festival in 1932 was the first film festival ever organized) and in 1980, the first International Architecture Exhibition took place, and in 1999, 'dance' made its debut at the Venice Biennale.
A view of the Danish pavilion, Courtesy of Andersen & Sigurdsson Architects
The Art Biennale, a contemporary visual art exhibition, is so called as it is held biennially, in odd-numbered years. Currently the 15th International Architecture Exhibition, organized by La Biennale di Venezia, entitled 'Reporting From The Front', has been curated by Alejandro Aravena. The exhibition is ongoing from May 28th to November 27th 2016 at the Giardini and the Arsenale.
'Reporting from the Front' is  unique, highlighting "the capacity and potential of architecture's role inside communities wherein architecture makes the difference", as 2016 Venice Biennale director, the Chilean Pritzker Prize-winning architect, Alejandro Aravena opines. Known for sensitive and innovative public housing schemes designed in his country and across South America, he has asked architects to go beyond "business as usual" and investigate conflict zones and urban slums, as well as locations suffering from housing shortage, migrations and environmental disasters. With the world coming under the cloud of rising unemployment and tainted by widespread mindless violence and bloodshed under the garb of terrorism, the emphasis seems to be on widening the scope of viewing architecture as a purely artistic engagement to encompass the harsh realities of urban living which may not be picture perfect. As Aravena states, "Clearly, the aim of this Biennale is to open the profession to new fields of engagement and share knowledge on how to improve people's quality of life."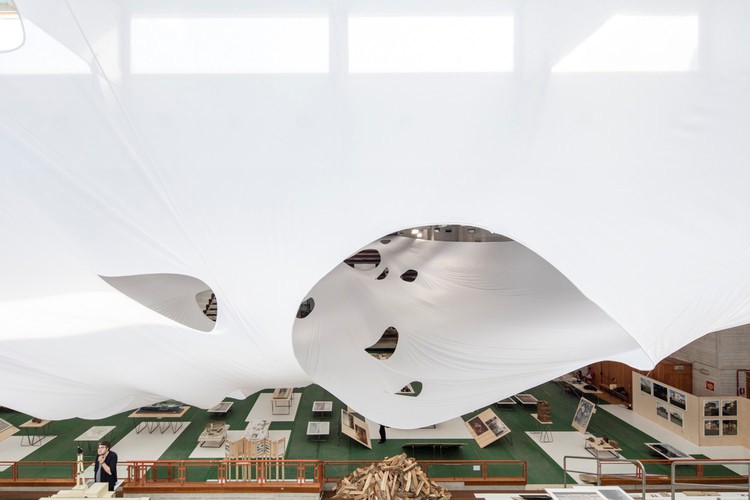 The Baltic Pavilion © Laurian Ghinitoiu 
However, the humanitarian theme curated by Alejandro has drawn aggressive reactions from several prominent personalities of the architectural community, the most vocal of them being Patrik Schumacher, director of Zaha Hadid Architects, who believes that architects "are not equipped to [address these issues]. It's not the best value for our expertise."
In fact the reactions of critics have been going viral on the internet and some of the adjectives describing the Venice Bienale 2016 included: '"worthy," "moralizing," "holier than thou," "earnest," "virtue-signaling" and "right on" (which apparently is an insult)!
A quick look at some of the participants: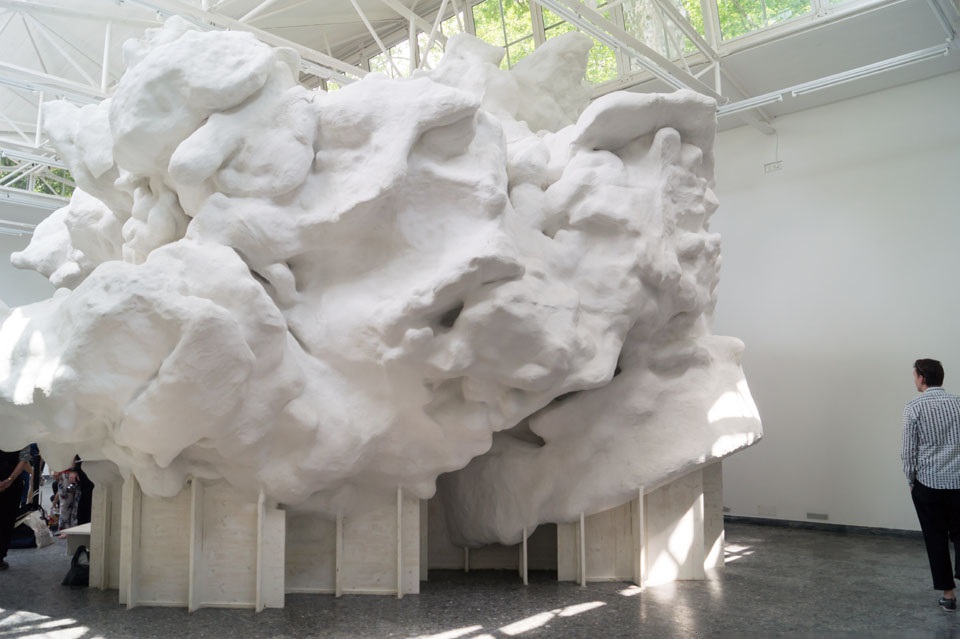 http://www.inexhibit.com/wp-content/uploads/2016/06/Swiss-pavilion-Venice-Architecture-Biennale-2016-Christian-Kerez-Incidental-Space-Inexhibit-08.jpg
Switzerland's Christian Kerez created 'Incidental Space', a cloudlike white cocoon with a cave-like interior, executed in sprayed fiber cement inside the Swiss pavilion. A dreamy landscape, white and smooth is handmade from a small model in sugar and dust as "a gesture of return to craftsmanship in architecture, in the face of modern 3D printing technologies."
In reference to the 2015 opening of borders, in which Germany received over a million refugees, majority being from Syria, Germany's 'Open Pavilion' has four new openings that seem to be proclaiming that "Germany is open". Perhaps, this was the strongest political message delivered by a national pavilion.
Inside the Egyptian Pavilion © Michela di Savino, Morgane Quere
The Egyptian pavilion commissioned and curated by Architect Ahmad Hilal presented various successful stories of architecture narrating the difficulties and challenges inside the Egyptian built environment.
The United Arab Emirates presented a magnificent take on sha'abi (folk) houses, modular housing designed in the 1970s that were built "to house an increasingly wealthy, but traditionally nomadic population, with no tradition of settled housing." Comprising a series of simple rooms overlooking a central courtyard, the sha'abi sensibility presented an interesting angle to modern minimalistic living.
Exuding elegance and quiet confidence, the Japanese presented housing projects "intended to tackle a cluster of problems facing the country: housing unaffordability, aging society, and changes in family structure."
And finally, the Albanian pavilion was full of quirky elements, including live music, the highlight being "a tiny corner of Arsenale minimally divided with a rubber curtain, and minimally filled with some pink casts, and voices." Featured were 10 texts by contemporary authors focused on the architecture of displacement, including geographical and cultural dislocation, and these were rendered as musical compositions by some of the last Albanian ico-polyphonic singers, which is a UNESCO-protected intangible cultural heritage. This one was completely in sync with the larger theme of the biennale.
NEIGHBOURHOOD: Where Alvaro meets Aldo / Curators Nuno Grande and Roberto Cremascoli. Portuguese Pavilion at the 2016 Venice Biennale. Images © Laurian Ghinitoiu.
Reference Links
http://www.labiennale.org/en/biennale/history/
http://www.archdaily.com/tag/venice-biennale-2016
http://www.blouinartinfo.com/news/story/1414835/national-pavilions-at-the-venice-biennale-of-architecture