Must See Artist Collaborations at Delhi Photo Festival 2015
Written by Enakshi Sharma
The Delhi Photo Festival is back again. The biennial extravaganza of photography is India's only festival of this kind and like the previous editions, this one also has planned a large number of exhibitions featuring scores of renowned photographers from all over the globe. In order to make the proceedings even more engaging, DPF has come up with the idea of collaborations that have never been seen before in this country. The idea is to make well known artists curate and present works of other equally well known artists through collaboration. This not only allows the visitors and unique experience of gaining the essence of both the artists but also learn to understand one artist's work from the perspective of another artist. Particular curators have been chosen for particular exhibitions considering their respective expertise. The exact results of these collaborations will be visible only after the exhibition starts. Here are a few noteworthy collaborations that we are looking forward to.
Jeremy Lenoir and Vivan Sundaram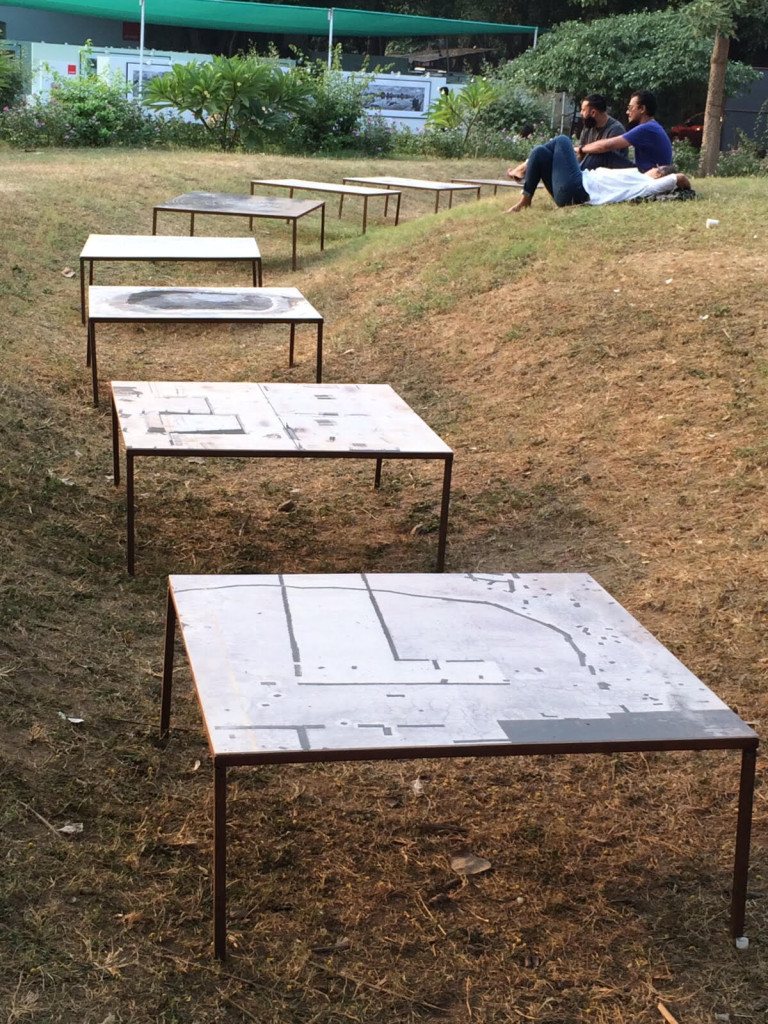 Lenoir is a French photographer who is making an effort to move beyond traditional boundaries of photography through his project "Borders". In fact, in this era of digital equipment and processing when everybody seems to be taking up photography, the challenge is no longer in technique but in themes and perspectives. Lenoir has taken industrial photographs for several years in the hinterlands of France and he has made an interesting study with aerial views of various locations where rural and urban centers collide with each other. These images may look abstract to start with but there is a clear effort to establish the tension between both worlds. He has taken different photographs of the same locations from the same altitudes and using the same focal lengths so that one can see the how the landscapes are changing within a short span of time.
Indian contemporary artist Vivan Sundaram is curating this collection. Although he has worked in many mediums, the most famous ones are his installations and sculptures. He is designing the installations for Borders and will also be conducting a gallery walk with the visitors, explaining how he interprets these artworks. As his works are known to be extremely politically conscious, it has to be seen how he interprets Lenoir's works which are also laden with socio political meaning.
Karolin Kluppel and Orijit Sen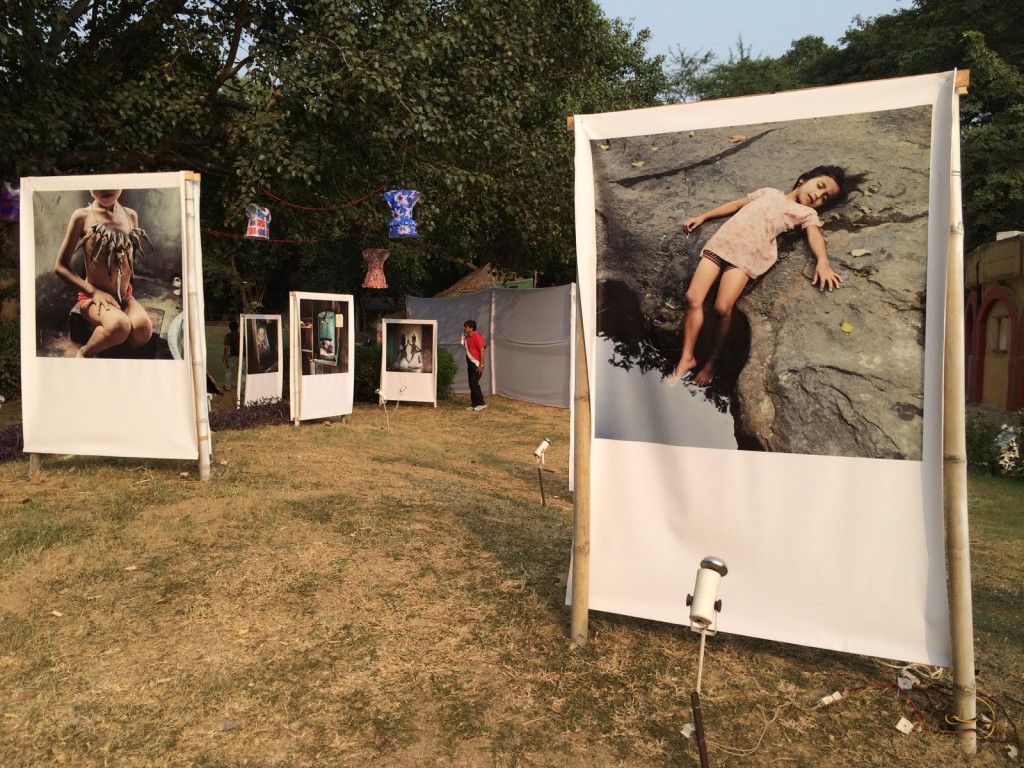 Visual anthropology has a colourful history. Ever since the days of Edward Curtis, ethnographic studies through photography have proven to be a serious asset for those who seek to understand different cultures and the species itself in general. Young German photographer Karolin Kluppel pushes further limits through this rich tradition through her intimate study of the Khasi society in Meghalaya. She spent almost a year in Mawlynnong, a nice and tidy village in the West Khasi Hills which is nowadays a tourist hub due to its exceptional maintenance and cleanliness standards which is in stark contrast to the rest of the country. What is more interesting about the Khasis is that they have maintained their matrilineal traditions intact even after coming in touch with the mainstream cultures and having been surrounded by them. It is a society where the husband leaves his home after marriage instead of the wife and the daughters inherit the surname as well as the property. Kruppel focuses on the much celebrated daughters of this village and takes candid pictures. She is contextualizing the candid images while maintaining a fine balance between the academic documentation and aesthetic framing.
Curating this set is Orijit Sen, one of the foremost graphic designers of India. His work is spread across several mediums including graphic novels, book covers, posters and even T-Shirt art. In fact "The River of Stories" by Sen is considered to be India's first ever graphic novel. So, his penchant for storytelling is well known and we are looking forward to what he does with the works of Kruppel from the edge of India. Last seen, he was creating canvas and prints around tree lamps but the final results will only be visible as the fest starts.
Danila tkachenko – Amardeep Behl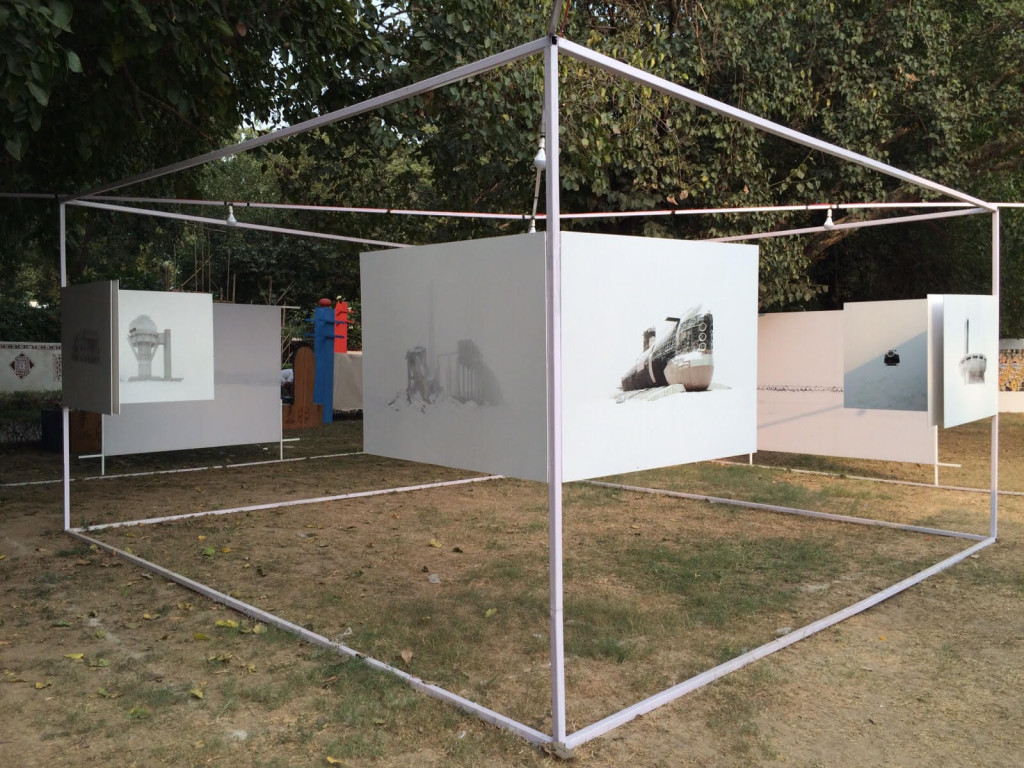 What do you feel when you see a formidable looking but abandoned amphibious aircraft, half buried in snow and with nothing but barrenness till the horizon in the background? Well, these are the kind of images that Russian contemporary photographer Danila Tkachenko is bringing to us. This project called "Restricted Areas" consists of a set of haunting images taken across several industrial and defence installations of the Soviet era. At one point of time they were considered to be highly important but now they lay abandoned, just like the totalitarian state that built them. In a way it makes a highly political statement but at the same time it also makes a finer point about human fallacies and megalomania.
This collection is being curated by Amardeep Behl who is best known for his works in spatial design. In a long career of almost three decades, he has mostly focused on creative narratives out of spaces and although his style is contemporary, his roots in Indian traditions are also unmistakable. Apart from large art and corporate projects he has also worked as a production designer for movies and of late he has been focusing on museum designs through narrative-driven scenographic museums to provide an immersive visual experience to the visitors. So, who better than Behl to present Tkchenko's epic landscapes? He has been seen working with highlight key and white light for creating various structures for the show. Let us see what he eventually comes up with.
Sarker Protick – Aradhana Seth
Documentary photographer Sarker Protick grew up in Bangladesh at a time when the environment was pretty restrictive and options for leisure and entertainment were few. For most of the population the pinnacle of entertainment was watching the local films made in Dhaka, popularly known as Dhalywood, with tacky production values. Their plots were clichéd and they were not patronized by the elite class but their popularity among the masses is surely tells something about the nature of pop culture. The title "Love Me or Kill Me" features photographs taken across old movie studios in Dhaka and refers to the loud and extreme emotions that drive these films but at the same time he documents them with a touch of nostalgia and affection.
Aradhana Seth is curating this collection. Over the years she has dabbled in an array of things including painting, photography, design and even filmmaking. However, she is best known for her production design in quite a few notable films. From Deepa Mehta's earthy elements trilogy to things as pulpy as Bourne Supremacy and Don, she has made her mark in a variety of productions. So, you cannot think of anyone better than her to present a series of photographs shot inside a movie set. Her obvious understanding of production design should add a different dimension to this exhibition as she has been already building movie-like sets to display Sarker's series on Bangladeshi films.
Delhi Photo Festival 2015 is running from October 30th to November 8th at IGNCA.