5 upcoming careers in the field of Fine Arts
Written by Vishakha Darbha
Career options are limited only by your imagination. Fine Arts propel people towards creative and unexpected destinations – many of which have not even been discovered yet. After all, academic knowledge is not the only kind of knowledge!
While you might have heard that becoming an architect, fine artist, sculptor or gallery assistant is an option for those who study Art or Design, there are many other careers available for those who are able to envision, design and create beautiful things.
This article highlights a selection of these and illustrates the range of exciting art-related careers that are possible. Growing awareness has led to the arrival of various jobs related to Art in India, ranging from Book Illustrators to muralists.
Here is a list of 5 upcoming careers in the field of Fine Art.
1. Graphic Designers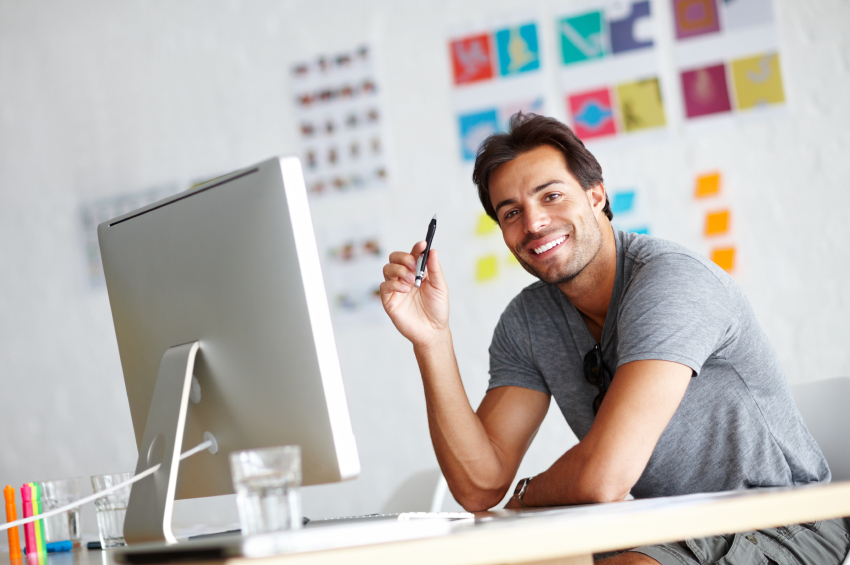 Graphic arts salaries can vary the most among all artistic professions. Graphic designers are greatly affected by the industry in which they work, but they do command a respect and admiration along with job stability. The pay may/ may not be good; however there will always be work in hand.
Graphic artists have wide latitude in the amount and type of education required to work in the field: for many positions, an eye for good design is all that is necessary to break into the profession. However, graphic arts positions within the advertising and marketing field are highly competitive, and often require college or even graduate education in order to be competitive. And even for self-employed fine artists and illustrators, post-secondary education can be a great boon to their careers: advanced training in media manipulation, color theory, and other elements of design can turn a good artist into a great one.
Preferred Educational Qualifications: A Bachelors in Fine Art Starting Salaries: Rs. 2-5 Lakh per annum.
2. Art Restorers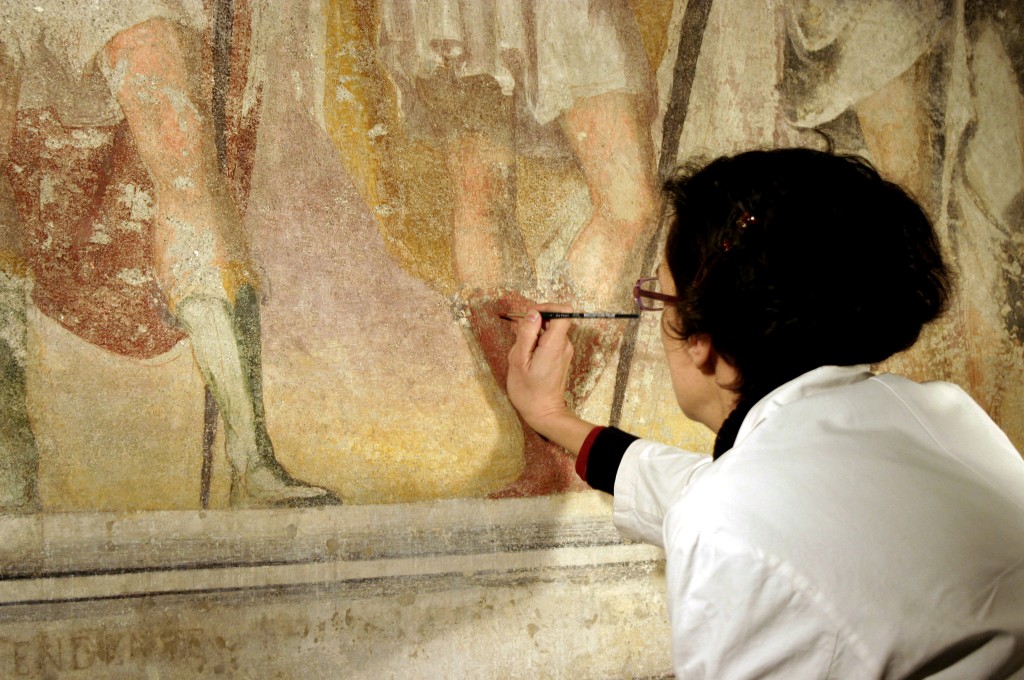 Art Restoration has immense scope in a country like India. With innumerable monuments and murals dotting the landscape, yet piteously little protection of such historical treasures, restoration needs to be a high priority. An Art Restorer works on damaged or faded creations in an attempt to restore them to their former glory. Such a job requires in depth knowledge about the kind of materials used to create the work as well as what base was used. He or she needs to keep climatic changes and durability in mind to make sure that the restoration isn't in vain and lasts longer than the original. Cleaning is another important task involved, as dust, animal activity and erosion would have caused a lot of changes to the surface of the work.
Preferred Educational Qualifications: Artistic talent is a must. Bachelors in Chemistry or Fine Arts, Followed by Masters in Archeology/Anthropology/Fine Arts/History.
Starting Salaries: Depends on the skill and prior art experience. The initial salary can range from Rs. 5,500 to Rs. 50,000 a month.
3. Visualizers/Storyboard Artists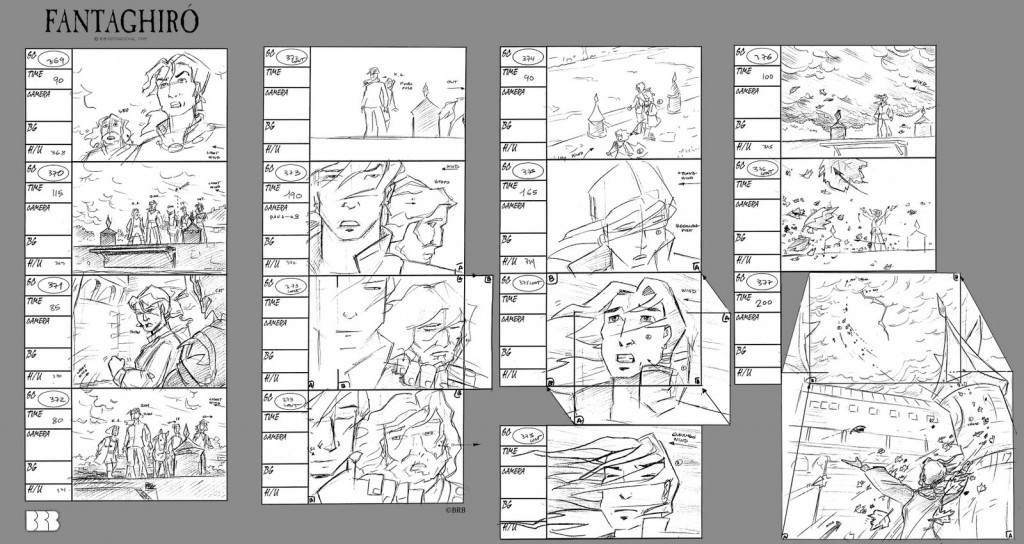 A visualizer or a Storyboard Artist is usually a creative artist who provides design ideas and details to a particular project in a wide range of fields, from Galleries and Museums to Advertising Agencies. They often work on drawings and digital creations and collaborate with Art Directors. To be a Visualizer, one necessarily needs a creative bent of mind along with the some artistic skills. A good command over digital editing softwares would also be an advantage.
Preferred Educational Qualifications: Bachelors and/or Masters degree in Applied or Fine Arts.
Starting Salaries: Rs. 40,000-Rs.60,000 a month
4. Book Illustrators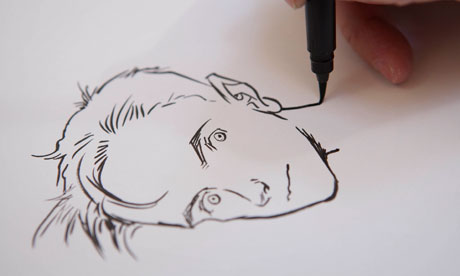 Despite the popular phrase 'Never judge a book by its cover', it doesn't hurt to have a beautiful and intricate design to catch the attention of a potential purchaser. Book illustration, particularly children's' book illustration is a highly creative job and requires a detailed understanding of the contents of the book as well as the audience it is being catered to. Many publishing houses and stationery companies require a skilled illustrator to increase sales. Certain books, such as fantasy novels and school textbooks often need illustrations or diagrams within its pages, making it the task of the book illustrators to be skilled even at imitation.
Preferred Educational Qualification: Bachelors in any degree would suffice, as the most important qualification is an exceptional talent in drawing. In some cases, basic digital illustration skills are recommended.
Starting Salaries: Depends on the company as well as the quality of art. Usually, the salary for beginners is 1-2.5 Lakhs per annum.
5. Muralists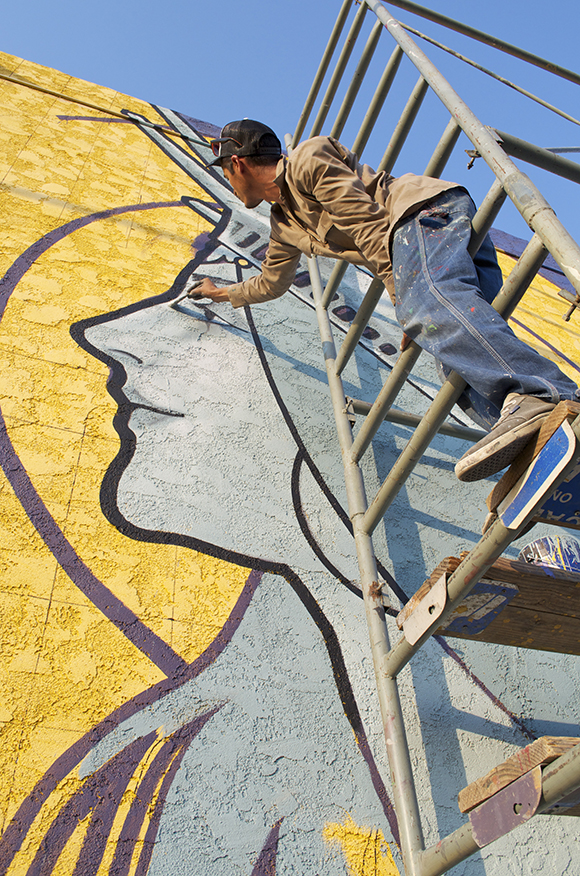 Murals seem to be making a comeback over the past few years as individuals are getting more creative with their interior home decorations and even office spaces. Certain muralists are also dubbed as Graffiti artists, as they use their creativity to make social and political statuses. For a job as a Muralist, the individual must be well versed with what kind of materials need to be used on different surfaces, as well as their duration. Despite a lot of Muralists being freelance artists, there has recently been a growth in companies hiring muralists, such as Indian Art Inc in Bangalore.
Preferred Educational Qualifications: A bachelors and/or Masters in Fine Arts/Designing.
Starting Salaries: 2-4 Lakhs per annum