5 Famous Books Inspired By Art
Written by Neelakshi Chakraborty
When the landscapes of art and literature collide, there are always interesting permutations and combinations, cerebral sparks, so to speak! "We are wired to tell stories," says Tracy Chevalier, the author of Girl with a Pearl Earring (1999), "Why not apply that to looking at paintings?" Though art and literature are two vastly different mediums and require two completely unique vocabularies, they both constitute two important modes of culture. Our life would be incomplete without either. Can you imagine life without the paintings on your wall, or the books stacked against your bookshelf? Another similarity is the combination of old-fashioned aesthetics and an interactive idea of storytelling, which both these mediums combine, and in good measure. No wonder so many famous authors have been inspired by works of art, which motivated them to put pen to paper.
The relationship between art and literature is like the relationship between art and the world: from representation to action.
Artsome presents you five such books, in no particular order,which have been inspired by works of art:
1. The Goldfinch by Donna Tartt (2014)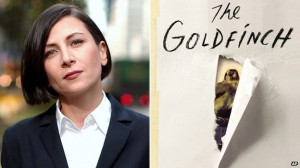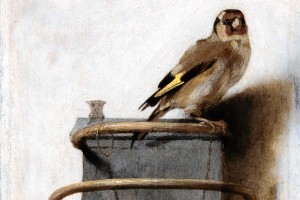 This is a one-of-a-kind book, whose title has been inspired by a famous painting. The book talks about a young boy called Theo whose mother dies of an accident inside the Metropolitan Museum of Modern Art in New York. He clings to one thing that reminds him of her: a small, mysteriously captivating painting that ultimately draws Theo into the under-world of art. The painting which this book has been inspired from is a masterpiece of illusionism – it is made by Carel Fabritius where form, texture and lightning all merge to form a mesmerizing ensemble, a treat for the soul, which lingers for a long time, something which reminds us of how warmly enigmatic life can be.
2. The Girl with a pearl earring by Tracy Chevaliar (1999)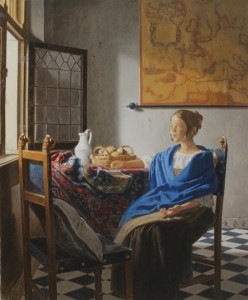 Tracy Chevalier, the author of Girl with a Pearl Earring (1999), first saw the painting which inspired her novel when she was a teenager. Captivated by the colours, as well as the expression on said girl's face, Chevalier stood in front of the painting for hours and bought a poster of it on her way out. It still hangs in her home 30 years later. The painting belongs to a distinctly Dutch subcategory of portraiture known as the tronie, which often feature heightened or exaggerated settings, like the turban and enormous earrings worn by the girl.
3. I, Mona Lisa, by Jeanne Lakogridis (2006)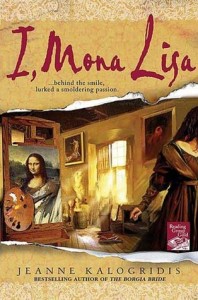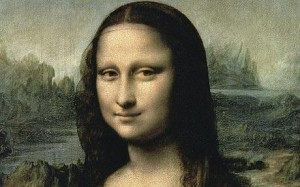 Set in 15th century Florence, this novel fleshes out the character of the woman in the famous Leonardo da Vinci painting, and turns her into a flesh-and-blood woman with a troubled love life.
Perhaps the best part is that if any painting is worth getting inspired by, it is this one.No other work of art in the world is quite so famous, or has garnered so much international praise and accolades, as this masterful work by Leonardo Da Vinci. It is intricate in design, and yet comes across as just any other woman whom you might encounter in your day-to-day life.
4. The Da Vinci Code, by Dan Brown (2003)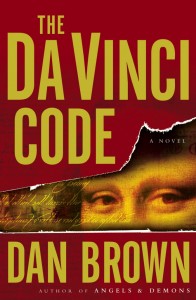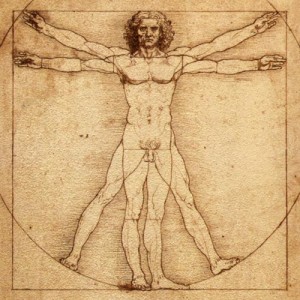 This best-selling yet slightly offbeat thriller novel by popular author Dan Brown has broken several records and has been loved by children and adults alike. The title of the novel refers to the finding of the first murder victim in the Grand Gallery of the Louvre, posed like Leonardo Da Vinci's famous drawing, the Vitruvian Man, with a cryptic message written beside his body. This painting has inspired many a theological debate, but this was the first time it was transmuted into an icon of popular culture and grist for literary inspiration. Oh, and there was a movie to follow, which became a super-duper hit as well :-). Three mediums, not bad at all, and all originating from an iconic, conceptual, and icily detached painting.
5.  Seven Days in the Art World by Sarah Thornton (2008)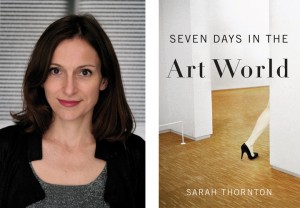 This is a book with a difference. It doesn't really draw its inspiration from a painting, but instead, from the art world in general. Which just makes it all the more interesting! In 2003, Sarah Thornton—an England- based academic with dual degrees in art history and sociology—began chronicling the international art scene, which found its way into the irreverent Seven Days in the Art World. This book is a dynamic account of seven different forays into scenarios as varied as an auction (a Christie's contemporary art sale in New York), a prize (the 2006 Turner in London), a magazine (Artforum), a biennial (Venice, in 2007), and so on. The behind-the-scenes narrative is subtly fascinating as is the master framework of art-doubling-up-as-life which this book is a testament to. These, according to Thornton, are art-world moments which were consolidated in "that remarkable period" when art "became hotter, hipper, and more expensive."
Distilled to only an idea, art is known by its ability to separate itself from the heavy baggage of authorship and intention. Literature, however, cannot afford to do that – not even in this post-modern age! That is where these two mediums collide and collaborate in innovative ways. We can only sum up by saying the intellectual energy and creative play of ideas in such wonderful books is highly absorbing, even as we remember the hand of the artist being quicker than the eye of the audience.